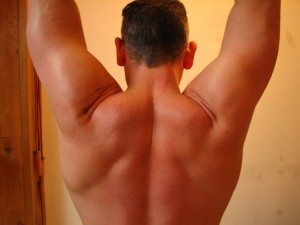 In 2012 the Unite State Army removed two dietary supplements containing the dietary supplement
Dimethylamylamine, also known as DMAA
from all military bases. Specifically, the Army has removed the pre-workout supplements
Jack3d
and
OxyELITE
Pro after two seemingly healthy soldiers died of heart failure during exercises. Although legal in the United States, DMAA is already banned by several organizations such as the Olympics, Sports leagues, and countries such as Canada, USP Labs, LLC, the Texas based company that manufacturers these dietary supplements claims there are no major side effects associated with the use of their products containing DMAA. USP Labs has repeatedly claimed that Jack3d is "
Safe and effective
," "University studied," and "Completely legal. They further contend that the DMAA is naturally-occurring constituute of the geranium plant, a contention they use to further bolster their claim that the substance is not dangerous.
DMAA
was furthermore included in the World Anti-Doping Agency's prohibited substances list for 2010. DMAA was first introduced in 1944 by Eli Lilly and was originally intended as a nasal decongestant, but has since been reconfigured to aid in muscle growth and weight loss. It is sold at several online and retail stores including GNC and Vitamin Shoppe. However, the death of these two soldiers sheds new light to the potential pitfalls of using these substances. Harvard researcher and scientist, Dr. Pieter Cohen is among those who advocate the outright ban of the product, stating The main message about DMAA is that it should be avoided… This ingredient should never have been in supplements in first place." In March of 2012, New Zealand banned the use of DMAA after a user suffered a stroke, and many others complained of complications. Two months later, the FDA sent warning letters to four manufacturers of DMAA after the filing of class action lawsuits claiming the substance is "illegal and dangerous."
Common Side Effects of DMAA are as follows…
Skin irritation and irritation
Perspiration
Itchy scalp
Vasoconstriction
Heart attack or failure
Heart Palpitations
Irregular Heart beat
Kidney damage and failure (Rhabdomyolysis)
Sudden death
Blood Pressure issues
Should I Join A Class Action or File an Individual Claim Against Jack3d Manufacturers
The purpose of class action lawsuit is for judicial efficiency. Class action lawsuits join as many members as possible against a single defendant; USPLabs. Once the class action gets settled each member of the class will be awarded their share of the settlement. However, each plaintiff in a class action lawsuit is not permitted to a greater sum of money, regardless of the severy of injury suffered. An example is provided below.
If the total settlement ammount ina class action lawsuit is $10,000,000 and their are 1,000 class members then the ammount of compensation for each individual member of the class is $10,000.
Barred from Further Recovery: Another factor to be aware of is that members of a class action lawsuit will be forever barred from bringing additional claims against USP. Thus, you will be legally forced to accept the terms of the settlement whether or not they provide the financial compensation you require. Several class action and personal lawsuits have already been instigated for injuries related to the use DMAA. For further info on product recalls, please check out:
http://www.fda.gov
.
Legal Help
: For more information regarding class action or individual lawsuits against Jack3d manufacturers contact our law firm toll free
(888) 649-7166
. All consultations are free of charge.