TOP RATED TRIAL INJURY LAW FIRM IN CALIFORNIA
By submitting this form, you agree to receive telephone calls and text messages at anytime, which include hours outside of business hours (8:00 am PST – 9:00 pm PST). This is so that we may reach you as soon as possible in order to consult on your potential case.
OVER $800,000,000 RECOVERED
The Downtown LA Law Group is responsible for winning some of the largest case settlements in numerous areas of personal injury. Years of experience have allowed us to successfully litigate any claim we encounter.
$1.4 Million
Dog Bite Incident
$3.0 Million
Truck Accident
$5.5 Million
Motorcycle Accident
$1.96 Million
Pedestrian Accident
$2.0 Million
Auto Accident
---
PERSONAL INJURY ATTORNEY CALIFORNIA
The Downtown L.A. Law Group Difference
The California Personal Injury attorneys at Downtown L.A. Law Group are dedicated to protecting and serving the rights of individuals who have been injured in car accidents, truck accidents,motorcycle accidents, dog bites and attacks, slip or trip and falls, or any other accident resulting from the negligence or wrongdoing of others.
Our Southern California legal team understands that the needs of each individual are different, and we pride ourselves in providing specialized legal services in all practice areas, including wrongful death, serious injuries, defective products, pedestrian accidents, bicycle accidents, catastrophic injuries, birth injuries, and brain injuries. Unlike other personal injury law firms, we have each of our cases carefully assessed by our expert legal staff and allocated to a team of professionals trained in maximizing the amount of compensation you can receive. When you pick us, you get certain perks.
Speak immediately to a California attorney regarding your case

You will never have to pay to speak to an injury lawyer

We will maximize the amount of compensation for our clients, including gains for pain and suffering, lost income and earning capacity, and past and future medical expenses

Our staff will make sure you receive the medical attention that you require

No out-of-pocket expense to the client
At Downtown L.A. Law Group, we handle a variety of personal injury cases. Our team of personal injury experts are prepared to handle your claim and help you recover the compensation that you deserve. We are proud to have experience handling a wide variety of claims, ensuring that all victims have access to reliable legal assistance.
Our attorneys are ready to handle your injury claim if you or your family suffered any of the following:
A Personal Injury Law Firm: Here to Help You Recover the Compensation You Deserve
California personal injury victims of
motor vehicle accidents
are entitled to compensation for all damages sustained to them, and it is our job to maximize the compensation.
The value of a personal injury lawsuit is dependent on several factors
, such as:
Out of pocket hospitalization costs and medical expenses.

Necessity for future medical costs, rehabilitation expenses, cost of medication, and reconstructive surgery.

Lost wages and loss of future income due to inability to work.

Life care costs due to disability, including nursing care, home care, and transportation expenses.

Pain and suffering associated with trauma sustained during an accident, including mental anguish.

Punitive damages, wherein a defendant displayed an intention to cause harm or demonstrates a reckless disregard for the health and safety of others.
The California injury attorneys at Downtown L.A. Law Group not only handle car accidents but also help with pedestrian injuries, bicyclist accidents,
bus accidents
, truck accidents, and single
vehicle rollovers
caused by defective manufacturing.
OUR UBER & LYFT ACCIDENT TEAM IS HERE TO HELP
The Downtown L.A. Law Group has been ranked the #1 rideshare accident firm in the nation. Over the years, our attorneys have fought hard for victims of rideshare accidents, both riders and drivers, and we have never come across a case we didn't believe we could win. We have secured numerous victories over Uber and Lyft.
Call Now.
$1.0 Million
RIDESHARE ACCIDENT
$966,500
RIDESHARE ACCIDENT
$950,000
RIDESHARE ACCIDENT
$1 Million
RIDESHARE ACCIDENT – Injury to Passenger
$1.0 Million
RIDESHARE ACCIDENT
$875,000
RIDESHARE ACCIDENT
PERSONAL INJURY LAWYERS COVERING ALL OF CALIFORNIA'S MAJOR CITIES
At Downtown L.A. Law Group, your initial consultation is always free. A California personal injury attorney will evaluate your claim at no charge to you, and we will even come to your home, office, workplace, or any other location that is convenient for you; if you require a personal injury attorney throughout the state of California, our experts are available any time, day or night, to meet with you.
Contingency Fee: You Never Pay Until We Win Your Case
We are a contingency fee-based California Law Firm. This means there are no initial fees incurred by the client and you pay nothing unless we win your case. Focus on your recovery and let our trained staff take care of the rest. Contact a skilled and knowledgeable member of our legal team to schedule a free consultation by calling us or contact us online.
If you decide to seek legal representation with us, you will not pay a penny out of pocket. All fees will be provided only if there is a monetary settlement of your personal injury claim.
As a victim of an accident or serious injury, you have suffered enough. You deserve skilled and aggressive representation. It is under this belief that we stand by our policy:
"NO RECOVERY… NO CONTINGENCY FEE."
WHY CHOOSE DOWNTOWN LA LAW GROUP
OVER $800 MILLION RECOVERED FOR OUR CLIENTS

COMPASSION – DEDICATION – TRUST
OUR CLIENTS LOVE US
"I had never needed an attorney before I met these guys, so I didn't really know what to expect. They were professional, courteous, and very accommodating as they helped me cope with my major injuries. I would recommend them to anybody needing an attorney. Thanks again"


Jila A.
CALIFORNIA REGIONAL OFFICES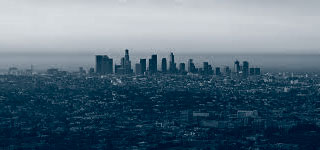 Los Angeles
3460 Wilshire Blvd #950
Los Angeles, California 90010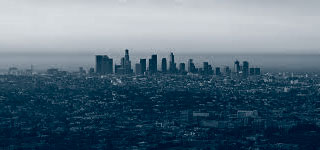 Los Angeles
1850 E 15th St
Los Angeles, California 90021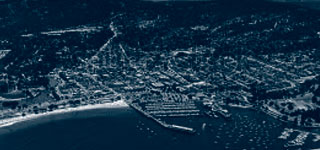 Monterey
2600 Garden Rd, Monterey
Monterey, California 93940