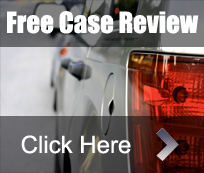 A Rollover accident is statistically amongst the most dangerous forms of accident which take place on the road. Nearly 30,000 people are injured and 10,000 killed in such accidents. SUV's are not the only vehicles to be involved in such accidents; regular cars, pickup trucks, large semi trucks, and vans can also rollover causing high levels of bodily harm and death. Victims of rollover accidents are entitled to compensation for their injuries from negligent defendants including auto manufacturers liable to designing SUV's and light trucks that are highly susceptible to rollovers. Downtown LA Law is a California Based Nationally recognized
personal injury law firm
with a unique emphasis on providing legal representation to victims involved in Rollover accidents caused by
defective auto manufacturing
practices by multinational auto companies including
Ford
,
General Motors
, and international brands Mitsubishi,
BMW
, and
Toyota
.
Sport Utilities Most Prone to Rollovers:
The number of
rollover accidents
in the United States has doubled over the pas two decades. SUV's most prove to rollover are as follows.
Ford Escape
Chevrolet Blazer
Chevrolet Pickup Truck
Jeep Liberty
Jeep Grand Cherokee
Suzuki Samurai
Mitsubishi Montero
Nissan Pathfinder
Isuzu Rodeo
Ford Ranger
Ford Explorer
GMC Trucks and Suburban's
GMC Yukon and Denali
Mercedes ML Class SUV's
SUV Rollover Lawyers
:
SUVs' are amongst the most prone to rollovers because of their high ride stance. Usually
SUV rollovers are caused by
Negligence of the driver, or negligence fo the drive which collided with the SUV
Driver Inexperience: Young driver are often unable to handle Large trucks and SUV's
Weather conditions such as high winds, icy roads, rain,
Steep turns or narrow windings roads which have not been properly maintained
Product Defect: Automobile Design or Defect in the manufacturing of the SUV
Product Duct Liability Lawsuit Against Auto manufacturers for developing Automobiles which pose a high risk of Rollovers: Generally there are three ways a claimants of a product liability case can prove the presence of a defective automobile. (1) Design Defect: The original design was posed an inherently dangerous risk far greater then its counterparts. (2) Manufacturing Defect: In that the automobile to roll off the assembly plant was markedly different and as a result more dangerous then the original intended design.
Rollover Information: Here is some important information you need to know about Automobile Rollovers.
Young Driver at a greater risk of SUV Rollover accidents
: According to studied by the NHTSA and various other organizations the highest rollover rate is young drivers between the ages of 16-24 years. Accordingly young drivers are 200% more likely to be involved in a rollover accident. Similar to other accident rates young male drivers are at a greater risk of SUV rollovers. Some other information is presented below.
Rollovers are the greatest cause of head injuries and traumatic brain damage in automobile accidents.
Rollovers have the highest rate of car ejection rate of any other form or traffic accidents
SUV are 75% more likely to be involved in a rollover incident
Usually, while only 3 percent of United States car accidents involve a rollover in a given year, they accounted for more than 33 percent of traffic fatalities.
Single Vehicle SUV Roller Accidents:
According to
Characteristics of Fatal Rollover Crashes
published by the National Highway Traffic Safety Administration the vast majority of rollover crashed in the United States are single vehicle crashes. In many instances defective auto designs and manufacturing process are the chief cause of single vehicle Sport Utility Vehicle Rollovers.
Common Injuries in Rollover Accidents
:
Common injuries due to Sport Utility and Truck Rollover accidents
are as follows
Traumatic Brain Injury and other sever head injuries
Facial Lacerations
Permanent scarring and disfigurement
Neck and back injuries
Broken and Fractured Bones
Amputations and Loss of Limbs
The Ultimate Guide to Rollover Accidents
– Rollover Accidents
– SUV Rollover Accident
– Common Causes of Rollover Accidents in SUV's
– What to do in a Rollover Accident
– What to do in a Rollover Accident
– 15 Passenger Van Rollovers
– Common injuries caused by Rollover Accidents
– Rollover Accident Attorney in Orange County
– Golf Cart Rollover Accidents
– Can I sue for a Rollover Accident
Our Law Firm
Our Personal Injury Law Firm utilizes its resources to determine what party was at fault and who can be held liable. In achieving our investigate important factors so that we have the evidence we need to protect your rights.Some important factos we investigate include, How did the rollover take place? Was there an accident? Has the particular SUV been recalled, Did the manufacture have pre-warned knowledge of the rollover dangers associated with their vehicles. If you've been injured in a collision, you must first tend to your wounds and heal your injuries.
Seeking vindication of your rights is our job
. At Downtown LA Law Group our Rollover Accident Lawyers are skilled and knowledgeable in Truck accident injury laws and specifically SUV and Light Truck accidents cause by defective manufacturing. Our aggressive and tenacious Litigators will keep on the offensive until they make sure you have been fully compensated for your injuries and vindicated for your loss. We seek to take care of every legal detail and make sure you achieve the highest compensation possible for your loss;
in the meantime, concentrate on the most important part of this process –
your recovery
.