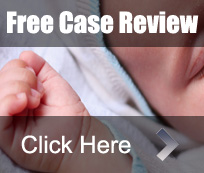 Hammocks designed for infant children are creative and are considered to have soothing properties. However, these devices can be dangerous when they fail to perform as anticipated. Because of the types of injuries suffered, the velocity of the fall and relatively young age of these children, injuries can be catastrophic.
Defective Product Design – Liability based on faulty design defect
California product liability laws hold any commercial seller of a defective product liable. Additionally, California unlike other states does not require that there be privity between the injured party and the seller of the product. What this means is that even if you are not the direct purchaser of the consumer product, you may still be held liable. These products can be defective when they use sub-standard materials or low quality craftsmanship. Often times many of these products are not properly inspected at the time of development and because they are so widely distributed, there is lack of oversight. A manufacturer of a product has a duty to produce and deliver quality products free from any defects. Defects can be in the way of design, failure to warn or manufacturer defect. Any of these can make a product defective.
Manufacturer Liability – Manufacturing fault bases on production defects
Manufacturers of a product are held liable when they put into production a defective product. A defective product is one that fails to meet the expectations of the consumer or when it different from what the manufacturer intended to produce. California product liability laws protect consumers who have been injured from a defective product. It is not required that you purchased it from the manufacturer. So long as there is a defective condition or issue with the product and injuries occur you may be entitled to compensation. It is important to know that misuse of the product may limit or bar your recovery, unless that type of use should have been anticipated. Generally, injuries are not always anticipated by product manufacturers. They fail to consider many common uses for the product and fail to design the product to accommodate those uses, or they fail to warn.
Common Injuries caused by faulty baby hammocks
Injuries can be both physical and emotional. Children being transported in hammocks can suffer a drop of five-feet or more. This impact can have serious physical injuries. Considering that most young infants are not yet developed, they can have long term disfigurement or pain. Other more serious injuries occur when there is any type of impact to the head. Such injuries can cause serious brain injuries. Brain injuries, unlike other types of harm may never fully heal. It is important to fully understand the extent of the injuries. If your child has been injured seek immediate medical attention. Delaying treatment can prolong or make worse their injuries. California Product Defect Attorneys Protecting the Rights of Injury Victims: If you feel your child's injuries were the result of a defective hammock, contact an attorney at Downtown L.A. Law. Our baby hammock defect attorneys can help. Your consultations are always free and we can determine whether you have a case.