Erb's Palsy Attorney | Brachial Plexus Child Birth Injury
---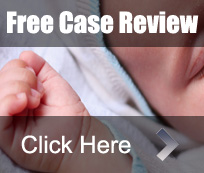 We are Child Injury Erb's Palsy attorneys dedicated to helping victims and parents of birth injuries receive just compensation for their injuries.  If your child has suffered a Brachial Plexus injury due to medical malpractice during pregnancy or the birthing process contact our law firm today.  We will fight for your child right to recovery against all responsible parties including Medical Doctors, Obstetricians, Patient Clinics, and Hospitals.
What is Erb's Palsy
Erbs palsy is a devastating condition caused generally by the malpractice and negligence of those who administer the birth. Often times this can occur when the doctors fail to inform the mother of their options, including cesarean section birth or other alternatives. If your child has Erbs Palsy contact our offices for a free case evaluation we can help with your recovery.
Risk Factors associated with  Erb's Palsy:
There are several risk factors associated with shoulder dystocia injuries including
Large Size of Child during delivery
Breech during delivery
Multiple Births
Prolonged labor
Diabetes of the mother
Diabetes during Pregnancy
Advanced age of the mother
Small frame of mother: Petite body or short height
Previous instance of birth injuries
Long duration of pregnancy
If you believe your child is the victim of Erb's Palsy contact a trained expert medical professional.  Some symptoms of Erb's palsy are
Loss of muscle control in the arm
Loss of motor functions of the hands and wrists
Lack of sensation in the arms, hands, and fingers
Paralysis: Numbness of the arms, hands and fingers
Shorter arm length in comparison to the unharmed arm
Flexed elbows
Rotated arms
Erbs palsy is not something that family should have to suffer without just compensation. We know how frustrating it is to deal with hospitals and doctors who will do nothing but deny liability. Our firm understands how difficult it must be to deal with insurance companies who will attempt to deny coverage and will fight for your rights. Our Los Angeles Erbs Palsy attorneys are committed, aggressive and relentless in our pursuit of justice. We will not stop until we have procured you a settlement sufficient to cover the costs associated with the future care of your child and compassionately serve the needs of our clients. Treatment:  Treating Erb's palsy injuries can be a long term and often permanent Endeavour.  Responsible parties are liable for all damages including long term treatment and medical care including
Child Occupational therapy
Physiotherapy including exercise and activities
Hydrotherapy (water therapy or swimming pool therapy)
Surgery
Positioning and splinting of the effected arms including a resting hand splint
Our Recent Verdicts and Settlements
$900,000
Hand and Back Injury
$1 Million
Shoulder and Back Injury
$1.96 Million
Pedestrian Accident
$701,000
Back Injury – Car Accident
Liability for Erbs Palsy: Birth Medical Malpractice
A major question with regards to Erbs Palsy cases is liability, who is liable for the injuries of my child? In such instances it can be possible to assert liability on multiple parties.
The treating physician or doctor can be held liable;
Hospitals and outpatient clinics can be held liable for the injuries; and
Supporting staff members including those who were present at the scene of the incident or at the time of the birth can be held liable.
Erbs palsy is a serious and devastating condition. It can cause emotional and serious financial consequences. Families dealing with a child who has Erbs Palsy know how challenging and difficult it is dealing with such conditions. Daily visits to therapist, doctors and hospitals can be taxing.
Average Value of an Erb's Palsy Case
What is the average value of an Erb's Palsy lawsuit? In general, these medical malpractice claims tend to be high value, as the brachial plexus injury and the Erb's Palsy can be devastating. Let's consider some example of passed settlements for these types of cases:
$9.9 million – a baby girl suffered both a brachial plexus injury and brain damage during a botched vacuum-assisted delivery. Her parents claimed that the staff failed to order and perform a C-section.
$2 million – a baby suffered multiple injuries, including a brachial plexus injury, which resulted in paralysis in his left arm. His mother claimed that the staff failed to properly treat the stuck shoulder during delivery.
$2.3 million – a baby boy suffered a right brachial plexus injury, resulting in limited mobility of his right arm. His mother claimed that the staff mismanaged his birth and used excessive force when his shoulder became stuck during delivery.
As you can see, these are high value cases. However, it is important to note that every case is different, and no value is guaranteed. The value of your case will ultimately be based on many factors, including the severity of the injury, the effect of the injury (i.e., did it result in limited mobility or paralysis of the arm), and the competency of the legal team handling your lawsuit. For more information about the potential value of your claim, contact us immediately.
Typical Settlement Time
How long does it take to settle an Erb's Palsy case? What is the average time to get an offer? This varies from case to case. These cases can take a few months or even a few years to settle. Ultimately, the time that it takes to reach a settlement will vary from case to case.
Here at our law firm, we are committed to settling these types of cases as quickly as possible. Typically, we can settle these types of cases within six to eight months. However, some cases simply cannot be settled within this timeframe as they could be more complex, or a number of issues can arise during the settlement process. Even if we cannot settle your claim before the eight-month mark, you can trust that our lawyers will continue to actively work towards a settlement. In addition, you can be certain that our lawyers will always keep you informed so that you will never be left wondering what is going on with your case and with your settlement.
Our experts are committed to getting you and your family a fair settlement. We know that you and your family have been dealing with the aftermath of the medical negligence during your child's birth possibly for years, and we are committed to getting you the best settlement available. For more information about how long it could take to settle these types of cases, contact us today. Our lawyers with experience in these cases are ready to help you every step of the way.
Brachial Plaxus Erb's Palsy attorneys are here to help:
Choosing a lawyer to deal with your medical malpractice case can be challenging. Our Erbs Palsy lawyers are qualified litigators which will help obtain the best settlement possible. The team at Downtown LA Law deals with Erbs Palsy cases, birth defects and other medical malpractice claims. Los Angeles birth defect lawyers at Downtown LA Law are aggressive litigators who will fight for your rights.
Remember: It is crucial to act quickly before any limitations can lower or extinguish your child's rightful claim. Call us for a free consultation with one of our birth injury lawyers regarding your claim: (855) 339-8879
Resources:  Information Center and Commonly Asked Questions Regarding Erb's Palsy Injuries
Over $500 Million Recovered
for Our Clients
YOU Deserve the Best




Free Case Review 24/7




You Don't Pay unless we win


Call 855.385.2529
---
By submitting this form, you agree to receive telephone calls and text messages at anytime, which include hours outside of business hours (8:00 am PST – 9:00 pm PST). This is so that we may reach you as soon as possible in order to consult on your potential case.
Featured Lawyers
The Ultimate Guide to Birth Injuries
– Birth Injury
– Birth Injury Questions
– California Birth Injury Law
– Child Suffering caused by birth malpractice
– Brain Injury at Birth
– Erb's Palsy – Brachial Plexus
– Compression of the Umbilical Cord
– Forceps Delivery Injury
– Shoulder Birth Injury
– Placenta Abruption
– Statistics
– California Statute of Limitations for Birth Injuries
– Depakote Cleft Palate Birth Defect
– Depakote Birth Defect
– NuvaRing Contraceptive Birth Control Device
– Lexapro attorney – birth defect lawsuits
– Facial nerve damage and paralysis bells palsy
– Beyaz and other oral contraceptives
– Fetal distress attorney
– Yaz pulmonary embolism lawsuit
– Shoulder dystocia attorney
– Klumpke palsy attorney
– Yaz deep vein thrombosis lawyer
– Facial nerve damage and paralysis bells palsy
– Hypoxia birth injury
– Paxil Birth Defect
– Birth Injury Lawsuit for Nerve Damage
– Clavicle Fracture Birth Injury
– C-Section Malpractice
– Yaz Defective Birth Control
– Yaz Lawsuit – Filing birth control claims
– Zofran birth defect lawsuit
DTLA Client Review
"I honestly cannot say enough good things about Farid. I never even truly became his client, as in I never paid him a single cent, and he helped me get my case settled with my current lawyer. I had accidentally contacted Farid's firm in an attempt to contact my lawyer, who had ignored me for months. Farid contacted me himself within minutes of me talking to a live representative of theirs online (and this was really late at night, too)."
– Ashlee Fletcher

By submitting this form, you agree to receive telephone calls and text messages at anytime, which include hours outside of business hours (8:00 am PST – 9:00 pm PST). This is so that we may reach you as soon as possible in order to consult on your potential case.