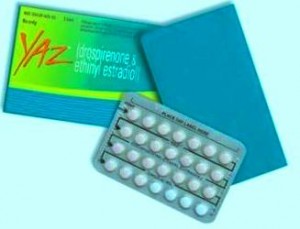 Taking YAZ can cause deep vein thrombosis or (DVT) a condition where blood clots develop. This type of blockage can cause serious health complications. When blood is restricted multiple health conditions can develop, causing irreversible damage. Often times the symptoms of DVT also include Pulmonary Embolism, which can contribute to prolonged injury. If you have taken YAZ and have suffered from deep vein thrombosis, you are entitled to be compensated. Our offices have been retained to handle YAZ claims and offer free case evaluations at no cost.
Deep Vein Thrombosis & YAZ
Deep vein thrombosis is not only cosmetic. It in fact can have health complications which are both dangerous and long term. Here is a list of common DVT issues:
DVT can cause pulmonary embolism which if left untreated can be highly dangerous and fatal.  
High probability of developing infections or gangrene. DVT can restrict blood flow which will in turn result in reduced oxygen being pumped to vital areas. This can cause increased infection and other diseases.
Another common issue is PST or post thrombotic syndrome. This results when the blood clots cause swelling which can drip into other veins causing pain and discomfort.
Deep vein thrombosis is one of many side effects caused by the popular birth control YAZ. If you are experiencing symptoms from taking YAZ you need to consult with your healthcare professional or primary care physician.
YAZ Blood Clots
Deep vein thrombosis is a common blood clot caused by YAZ. This occurs when the blood traps inside the vein and causes both swelling and injury. YAZ blood clots are serious and require immediate medical attention. In many cases the issue will be resolved if properly treated. However, in many cases the treatment may come too late. If a blood clot is formed, it needs to be evaluated and treated immediately. Untreated blood clots can be harmful to your health if left untreated. They can continue to impact vital functions of your body and cause you significant pain and suffering.
Value of My Case – Yaz Defective Drug Lawsuits
What is a deep vein thrombosis case caused by YAZ worth? About $200,000. While this figure is only an estimate and depends on a number of factors, we have seen these cases settle for around this figure. Important factors to consider are always what the damages are. What are the damages associated with your injury? How significant are your injuries? What is the extent or likelihood of treatment? These are all important factors to consider when attempting to understand the value of your case.
Are Class Actions Worth Joining?
Class action lawsuit for Deep Vein Thrombosis or Pulmonary Embolism caused by Yaz may not be beneficial to you if you have a potential YAZ claim, why? Because class actions work for the benefit of the class and class members generally get paid equally. This is bad news if you have more significant injuries requiring long term care or treatment. If you have had a heart attack or stroke you have a case which is worth more than someone suffering from minor pain and suffering. Make sure you speak with your YAZ lawyer before deciding to join a class action lawsuit for YAZ. It is important that you understand your rights and seek to maximize your injuries. Each claim requires a special understanding of the facts. If you feel you have a claim our office offers free evaluations at absolutely no cost to the client.