The prescription drug pill Yaz have been linked to serious and often deadly side effects for woman taking the popular birth control pill.  Chief among these side effects is a condition called pulmonary embolism, also known as deep vein thrombosis (DVT).  Studies have shown that users of Yaz and Yazmin are two to three times as likely of suffering from a pulmonary embolism compared to woman using other types of oral contraceptives.
If you have suffered from a pulmonary embolism as from taking Yaz or Yasmin, contact our defective drug attorneys for a free case evaluation of your claim.
What is a Pulmonary Embolism?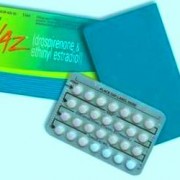 A pulmonary embolism is a blood clot that forms in an artery in the lung so that blood is unable to go through the lungs.  With Yaz and Yasmin, these blood clots are specifically caused by a synthetic estrogen contained in the pill known as drospirenone.  This chemical increases the levels of potassium in the blood, which directly results in pulmonary embolisms, which can also lead to:
Damaged lungs due to an insufficient blood flow to lung tissue

Pulmonary hypertension

Decreased oxygen levels in blood

Organ damage
Pulmonary embolisms from individuals taking Yaz or Yasmine result in severe and often deadly consequences.  Therefore we urge patients to be aware of the potential symptoms that could portend to PE.  Symptoms of pulmonary embolism include:
Bloody coughs

Difficulty breathing or inhaling

Palpitations

Fever and disproportionate sweating

Leg swelling

Low blood pressure

Chest pains that exude to the shoulder, arms, neck or jaw
These symptoms can vary depending on a woman's age, health, and severity of injury.  Furthermore, the likelihood of a pulmonary embolism is enhanced if she
Is a smoker
Over 35-year-old
Familial history of pulmonary embolism or blood clots
Pulmonary Embolisms and Yaz / Yasmin
Bayer Healthcare, the manufacturer of Yaz, has continually rejected the notion that their popular drug is responsible for pulmonary embolisms for healthy woman taking their medicines.  They claim that Yaz is as safe as any other oral contraceptive on the market.  However, a 2011 study published by the British Medical Journal (BMJ) indicated that woman using drospirenone (the main ingredients in Yaz and Yasmine) are six times more likely of suffering from deep vein thrombosis, leading to blood clots.  This followed a 2008 FDA placing a "black box" warning on all Yaz and Yasmine products.  More concerning is that the manufacturers of the drugs not only denied these claims, but mislead users about the potential risks. As a result, several lawsuits have been filed against Bayer and other manufacturers as a result of woman suffering from pulmonary embolisms.  In 2012 alone, Bayer settled a reported 3,490 Yaz cases for $750 million.  Several Yaz cases remain, with many more certain to be filed.
Yaz Pulmonary Embolism Attorney
If you or a family member has suffered a pulmonary embolism from taking Yaz or Yasmine, contact our attorneys for free case evaluation.  We understand that this is a difficult time, and our staff will explain your legal rights and possible claim.