The Erb's Palsy Attorneys at Downtown La Law Group are dedicated to helping mothers and families cope with the many challenges and difficulties of birth trauma and infant birth injuries.  We are here to help.
Overview of Erb's Palsy
Below is important information regarding Erb's palsy, also referred to as Brachial Plexus Palsy.  For more in-depth information regarding Erb's palsy visit our Erb's Palsy information center here …
The Ultimate Guide to Birth Injuries
– Birth Injury
– Statistics
– California Birth Injury Law
– Erb's Palsy
– Brain Injury at Birth
– Birth Injury Questions
– Compression of the Umbilical Cord
– Forceps Delivery Injury
– Shoulder Birth Injury
– Placenta Abruption
– California Statute of Limitations for Birth Injuries
– Child Suffering caused by birth malpractice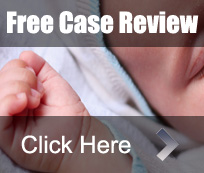 Erb's Palsy is damage to the arms' central nerves, leading to paralysis.  Damage to these nerves often results in the loss of movement and numbness in the arms, fingers, and hands. The most prevalent cause of Erb's Palsy, often referred to as Brachial Plexus Palsy, is child birth.  Birthing complications, and in many cases, medical malpractice, such as pulling an infant's head or neck to one side during the birthing process can lead to this condition.  This often happens during breech births, or when the infant does not crown and instead is pushed through the birth canal by a body part other than its head. This is often found in the hours leading up to child birth and can be avoided by performing a c-section. However, during a c-section, the delivering doctor may still use his forceps in an improper manner and damage the infant. Clavicle or Collar Bone fractures can also lead to Brachial Plexus Palsy. Doctors need to be extremely careful when handling infants; they are subject to injury and any small complications can result in lifelong damage.
What are the Symptoms of Erb's Palsy?  How is Erb's Palsy Diagnosed?
There can be numerous signs and symptoms of Erb's palsy; if you suspect your child is suffering from any of these symptoms, contact your child pediatrician or medical health professional immediately.
Loss of muscle control in the arms
Loss of motor functions of the hands and wrists
Lack of sensation in the arms, hands, and fingers
Numbness of the arms, hands, and fingers
Paralysis of the arms
Shorter arm length
Flexed elbows
Rotated arms
Types of Brachial Plexus Palsy:  There are generally four agreed upon degrees Erb's Palsy severity
Neuroma: Building of scar tissue around the damaged and or torn nerve.
Neurapraxia:  Damage to the nerve; however, the nerve remains attached and can cause severe pain.
Rupture: The nerve is torn, but it has not separated from the spinal cord.
Avulsion:  Takes place when there is a tearing or separation of the nerve from the spine.
If your child has suffered a birth injury, it is important to seek consultation from a skilled Child Birth Injury Lawyer.  If you have any questions regarding a legal matter pertaining to an Erb's Palsy diagnosis, contact our Erb's Palsy Lawyers hotline at (855) DT-LA-LAW. [ca-sidebar id="21798″]
Overview of Cerebral Palsy:
Below is important information regarding Cerebral Palsy.  For more in-depth information regarding Cerebral Palsy visit our Cerebral Palsy information center here…. Cerebral Palsy is a condition which becomes evident during the first few years of a child.  There are a host of different medical conditions which fall under the umbrella term of cerebral palsy.  These conditions often result from physical negligence and medical malpractice. It is important that you seek out some kind of compensation if your child were harmed because of another party's negligence. Below are some indications of Cerebral Palsy children
Lack of head control, whether by swinging, rotating, or shaking.
Poor motor development. If your child has yet to walk or move in a fashion suitable for his age, this may indicate cerebral palsy. It may also include lack of coordination and general imbalance.
Irregularities and abnormalities in muscle tension. If the muscle seems too tense or too relaxed, your child may suffer from palsy.
Muscle abnormalities (stiff or over-relaxed muscles), including a slack face or lopsided mouth.
Developmental issues, such as the inability to write.
Slow progression of growth.
Sensory issues, including an inability to hear, see, or talk in a normal fashion.
Seizures and spasms of muscles.
If you believe your child has been afflicted by this condition, seek medical consultation immediately. If your child has been diagnosed with this condition, we are here to help.  Our Cerebral Palsy Lawyers will guide you through the legal process and the many legal avenues you may have to seek compensation for your child injuries and vindication of his rights.
Should I Sue for Cerebral Palsy & Erbs Palsy Injuries to my child?
If your Child has suffered a Cerebral palsy or your newborn has been diagnosed with Erb's Palsy, you must first tend to your child's needs and wounds.  Caring for your children's health and your family should be your primary concern.  Seeking justice for your family's loss will be our job.  At Downtown LA Law Group, our Los Angeles Erb's Palsy Attorneys are skilled and knowledgeable in Birth Trauma Law, Medical Malpractice Law, as well as Cerebral Palsy and Erb's claims. Our aggressive and tenacious Los Angeles Cerebral Palsy Lawyers will keep on the offensive until they make sure your child has been fully compensated for injuries suffered.  We will never hesitate to go to trial and take on liable Doctors, Physicians, Hospitals and their insurance carriers' so that your child's rights are protected.   Seeking the maximum compensation for a child's suffering is Our Job. We can help bring you the necessary compensation you deserve. If your child were harmed as a result of medical malpractice, we can help you receive:
Medical Expenses, including coverage for any hospitalization, surgical fees, medication fees, and more. If you were required to undergo other medical procedures after your child were born and diagnoses, those expenses can be taken care of as well. In medical malpractice claims, there is no upper limit on the amount of medical expenses that can be covered.
Lost Wages, which are reimbursed if the medical treatments required you to stay away from work or if your child's doctor's appointments took time away from your job. Any further or future medical procedures that cause you to miss work can be reimbursed as well.
Pain and Suffering, or emotional damages, can be handed out to cover both your own personal mental anguish and the suffering of your infant. These psychological pains, instances of fear and anxiety, and potential for PTSD can take months or years to go away and often do not heal themselves without proper treatment. In medical malpractice claims, these damages are limited to $250,000 dollars.
Punitive Damages are handed out in instances of gross negligence or an intention to cause harm. You should be aware that not all juries will hand these damages out, as they are viewed as excessive and too punishing. The additional forms of monetary compensation can only be won by a skilled lawyer.
If you intend to file a medical malpractice lawsuit, you should be aware that you need to prove that the doctor were negligent in his duties. To do this, you must show:
That a doctor/patient relationship existed. In cases of childbirth, the doctor has a responsibility and is in a relationship with the mother and infant, as he is caring for both of them. You may have entered into a contract or agreement prior to the birth, or an emergency may have necessitated the birth to happen prematurely or without any agreement. As long as the doctor is delivering the baby, he is involved in a doctor/patient relationship.
The doctor acted negligently in his duties. To prove this, we will hire other professional doctors who will state that the doctor's actions were not what they would do under the same circumstances. As long as the doctor acted differently, you can show this to be true.
The negligence led to an injury. In this case, some kind of palsy resulted from the doctor misusing his forceps, acting with too much force, or ignoring warning signs in the child birth process.
The injury resulted in physical harm. By committing a mistake, the doctor's negligence caused an injury which led to cerebral or Erb's palsy. If the doctor did not cause the injury, the result would have been a healthy baby.
With the help of our experienced lawyers, you can effortlessly prove these four points of negligence and be on your way to filing a successful medical malpractice lawsuit. Who do I contact to hire a Birth Injury Lawyer:  If you require a California Birth Injury Lawyer or a Cerebral Palsy Attorney, we can help.  Our personal injury firm will take care of every legal detail and make sure you and your child achieve the highest compensation possible for damages and injuries sustained during child birth; in the meantime, concentrate on the most important part of this process – you and your child's recovery. Let our aggressive lawyers go after the hospital and the doctor to net you the settlement you deserve. Remember that it is crucial to act quickly after you've sustained a birth before any limitations can lower or extinguish your rightful claim. You only have one year from the date of the injury to file a lawsuit against the hospital. Call us for a free consultation with a Birth Trauma Attorney regarding your case: (855) DT-LA-LAW. If you select us to help you, you will not have to pay any out of pocket expenses. Our zero fee guarantee promises that all of our fees will be covered only if we win and will be taken from the settlement we earn for you. If we lose, you owe us nothing.