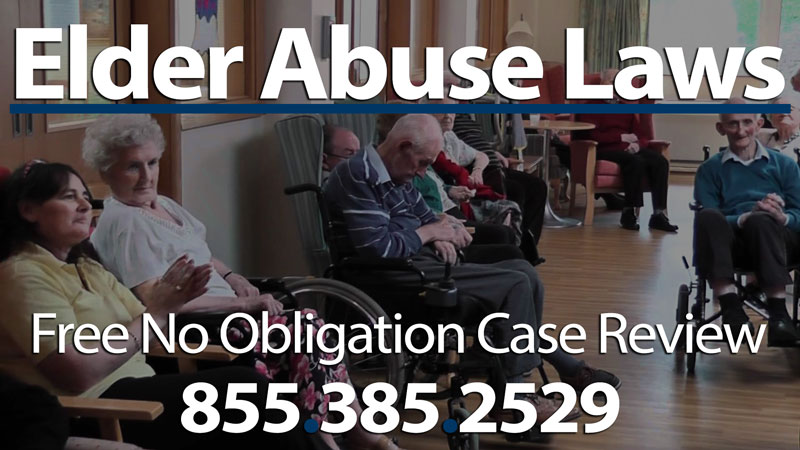 With all the fees that you or a loved one has to pay to get treated right and looked after at a nursing home, one would expect the nursing home staff to care for all the residents. The last thing we expect our elders to go through is any kind of abuse or exploitation. While most nursing homes do protect their elderly residents, there are some who see the elder as means to increase their financial wealth. Scammers view the elderly as easy prey – after all, they may not be aware of what's in their bank account and those with mental illnesses may very well forget any instance. It can be tough to catch these nurses, so it is important that you know the warning signs and what to do if you spot them. Financial abuse does not have one specific form, but many. It can range from investment scams, bogus lottery schemes, stolen jewelry, identity theft, credit card misuse, and forged checks. One of the main reasons that the elderly get targeted is because, statistically, they have more savings than other age groups. They have been saving for a large portion of their lives and that money has grown in special investment accounts. If you or a loved one lives in a nursing home, here are a few signs you need to look out for when considering the security of their, and potentially your, finances.
Inexplicable Major Financial Issues
An immediate red flag should be when an older person who has not lost their mental dexterity, meaning they have a healthy mind, begins to demonstrate a difficulty recalling important financial transactions. These mental lapses aren't the stereotypical kinds of lapses, like when one forgets where they put their keys from which almost all of us suffer, they have to do with more important issues. Like when a retiree whose signature is on a bank withdrawal slip for a very large amount of money says, "This doesn't look familiar," or "I don't recall taking that much money from my account." [ca-sidebar id="21530″] When your previously-sharp-minded loved one cannot recall bank transactions regarding large amounts of money, or even random purchases, family members should begin to grow suspicious. It may very well be that a mental illness has started to take toll on their brain, or perhaps it was an emergency withdrawal by someone who was not authorized. When older residents begin to show signs of mental lapses, caretakers may take advantage of them to take money and possessions and rely on the old person's memory lapses to forget the whole ordeal.
Read Also
–
Bed Sore Lawsuit – Statute of Limitations
–
Stage III Bed Sore Lawsuit
–
Stage IV Bed Sore – Nursing Home Liability
–
Hospital Liability for Bed Sores
–
Average BedSore Settlement
When your loved one cannot recall important financial details, it is important to examine their finances and ban statements on an ongoing basis to ensure their assets remain theirs.
Physical Ailments
Mental decline is not the only ailment that makes an aging person more of a target to financial abuse. Often, older individuals do not have the physical ability to perform some of the chores that they used to do or keep up with maintenance in the same way. This can be a time wherein the elderly can invite their caretaker or other service providers into their lives to help them do more. If the person whom they invite is not trustworthy, they can take advantage of their finances for personal gain. Additionally, professional service people can scare older people into thinking the damage is worse than it actually is. When they successfully trick the elderly, they can charge much more for their services and pocket the excess money. To best avoid this, close friends or relatives should be present when the elder signs a contract, or is in need of a service.
Isolation
Oftentimes, the elder in the nursing home has no family that visits them. Left to their own devices for one reason or another. If you have been isolated, it is important to know that strangers will see this as a way to get to your resources. They can befriend an elderly person for financial gain. If you have been isolated, pay attention to new friendships or relationships. It can easily lead to exploitation.
Strange Behavior from Relatives
There are often strange telltale signs of financial abuse. Statistically speaking, the perpetrators are more likely to be male, have a current or past history with substance abuse, have mental or physical problems, have a problematic history with the police, are socially isolated, unemployed, have financial issues, and are experiencing major stress.
What to Do
Many cases of financial abuse to the elderly go unreported. According to the National Adult Protective Services Association, just 1 in 44 cases of financial elder abuse are reported. If you believe that you or a loved one has been taken advantage of financially by the caretakers or other members of the nursing home, then you have to get in contact with one of our attorneys as soon as possible. Our attorneys will listen to the facts of your issues and help you build a proper case to mount against the nursing home. Our qualified attorneys will help you recover that which was stolen, and more in penalties, fees, and such. Proving that your assets were stolen can be a difficult task, but with our expert lawyers on your side, we will be able to get you the compensation you deserve for your damages.
The DTLA Law Group
Free Legal Consultation: We offer free legal consultation to all of our clients. What free legal consultation gives you is the ability to talk to one of our attorneys without any cost to you. Our attorneys will sit down with you and listen to your case. They will answer any questions you may have regarding your case and the legal process because it is important to us that you have all the knowledge possible to make an informed decision about legal counsel. This comes to you with no financial obligation. Additionally, we also offer the zero-fee guarantee. We do this as our way of displaying that we are here for the client, first and foremost. The zero-fee guarantee means that we will only charge you for our legal services if we can do our job: prove your case and get you the compensation you deserve. If we cannot prove your case, we will not charge you for our services. Contact the DTLA Law Group today to see what we can do for you or your loved one.