According to Data Published by the National Highway Transportation Safety Administration Rollover crashes are one of the deadliest types of motor vehicle accidents constituting one in five of all fatal crashes in the United States. It is important to note that most fatal SUV Rollover accident are single vehicle crashes (accident involving only one vehicle).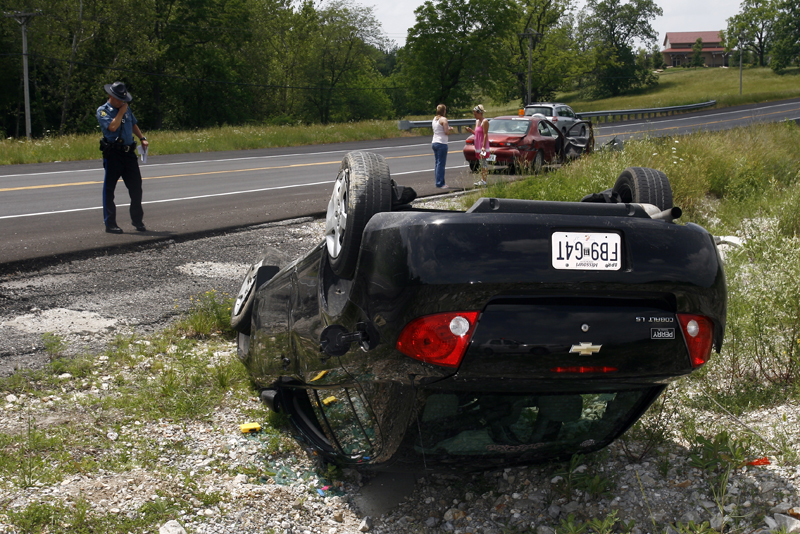 Below is a brief analysis of some of the main causes of Rollover crashes, form more information and to learn about your legal rights call (888) 649-7166
Learn more about your options for compensation by calling (888) 649-7166.
Product Liability – Auto Manufacturer Defect:  Auto manufacturers can be held liable for accidents cause by a defect in the manufacturing of their vehicles. The presence of a defect resulting in a rollover accident can be difficult to establish. Generally there may be three distinct causes of action possible including (1) Defect in the original design the vehicle so that the final product is more dangerous than its competitors in the marketplace. (2) Defect in the manufacturing process of the motor vehicle so that the final produced automobile is markedly different and as a result more dangerous than the intended design. (3) Labeling Defect: Failing to warn individual purchased of the vehicle of the dangerous rollover propensities of the vehicle in questions. Somme common defect in motor vehicle construction which may cause rollover accident include
Tread Separation – Tire Blowouts
Improper fuel tank design
Improper weight distribution of the vehicle
Instability and traction control defect
Brake defect
Speeding:  Driving any vehicle at high speed results in a greater risk of accident and serious or fatal injuries. Sport Utility Vehicles and light truck are at a greater risk of serious roadway accidents including Rollovers than non truck based vehicles. According to a recent study by the NTSB, 'vehicle speed is associated with rollover propensity.'
Drunk Driving:  Driving while intoxicated significantly raises the risk of Rollover accidents.
Swerving – Over-correcting: Young drivers and drivers inexperienced in driving large SUV's and light truck are prone to swerving while driving to bypass dangers on the road. Such drivers fail to realize SUV's cannot be driven light smaller more ground based motor vehicles.  design
To speak with a Los Angeles brain injury lawyer, call (888) 649-7166.
The Ultimate Guide to Rollover Accidents
– Rollover Accidents
– SUV Rollover Accident
– Common Causes of Rollover Accidents in SUV's
– What to do in a Rollover Accident
– What to do in a Rollover Accident
– 15 Passenger Van Rollovers
– Common injuries caused by Rollover Accidents
– Rollover Accident Attorney in Orange County
– Golf Cart Rollover Accidents
– Can I sue for a Rollover Accident
Other Common Causes:
Distracted Driving
Defective – Dangerous Roadway Conditions
Excessive Weight
Slick Roads
High Winds and other Climactic conditions