Fatigue while driving is a major safety hazard on California roads and highways.
Accidents due to drowsy driving can lead to catastrophic injuries
and collision fatalities. Based on recent estimates by the National Highway Transportation Safety Administration
nearly 50% of all men and 26% of all woman have reported falling asleep at the wheel while driving
. According to the Centers for Disease control (CDC) 30% of drivers are regularly driving their motor vehicles under sleepy and drowsy conditions. More so, drowsy drivers are involved in more than 20% of all auto accidents in California. As a result of long hours on the job, Truck drivers, delivery vans, public transportation operators such as buses and trains, and taxi drivers are at most risk of causing serious injuries resulting from drowsy driving. Drivers working the night shift are particularly vulnerable; one study suggested that close to half of all nighttime workers experienced drowsiness from lack of sleep while at work and driving to and from work. If you have been a victim of an auto accident due to the drowsy driving of another driver contact our Los Angeles Accident Lawyers today.
Find out more about how we can help you. Call (888) 649-7166 to speak with a representative now.
Symptoms of Sleepiness or Drowsiness While Driving:
If you are experiencing any symptoms of drowsiness while driving immediately pull to the side of the road or exit the freeway in a safe manner. Some of the most common symptoms are as follow.
If you have been sleep deprived
>Constant Yawning
Unable to keep eyes open
Unable to keep eyes focused on the road
Day dreaming while driving
Inability to recall the past few miles of the road
Drifting unnoticed from one lane to another
Unable to keep head raised
Common Injuries Auto Crashes resulting from Asleep on the Wheel
Some of the most common injuries in roadway passenger carries collisions are as follows
Separated shoulder from wet and slippery bus floors
Fractured bones
Amputations and severed limbs
Back Injuries
Facial lacerations
Road death Fatalities | Wrongful death
Get started today by calling (888) 649-7166.
What Compensation can I receive for my Injuries?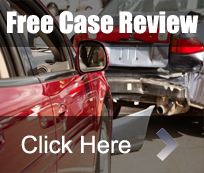 Medical Expenses:
Medical expenses include all medical bills and costs, including those incurred in the emergency room, hospital visits, doctor visits, MRI testing facility, radiologists, chiropractors, dentists, or any other treating professional that was necessitated as a result of your injury. Medical expenses further include any medical devices, such as crutches, braces or medical equipment used and purchased during your recovery.
Future Medical Expenses:
Unfortunately, the effects of a car accident can often be felt for months, years, or even a lifetime after the injury occurred. We will work with doctors and other medical specialist to establish the full amount of any future medical expenses to make sure you are adequately compensated for these damages.
Lost Wages:
After an accident, you are entitled to any income you lost as a result of the car accident. Even if you were unemployed before the car crash, we may be able to procure lost wages damages by demonstrating what you could have earned but for your accident.
Loss of Earning Capacity:
In addition to current lost wages, victims of car accidents are eligible to receive compensation for future lost wages.
Mental Anguish
: A victim of a car crash can further be compensated for mental suffering that could include fright, anxiety, depression, trauma, grief or feelings of distress. Victims of a
car accident
may receive damages as a product of mental anguish if it is reasonable to assume that mental suffering will result from the accident.
OUR NO RECOVERY…NO CONTINGENCY FEE AGREEMENT
If your love one has been a victim of a Limousine Accident, we believe that you have suffered enough. We believe
your rights come first
, and that every individual deserves proper, adequate, skilled and aggressive representation.
It is under this belief that we stand by our policy:
"NO RECOVERY…NO CONTINGENCY FEE.