Ultimate guide to Uber, Fair and Maven
---
What is Uber?
Uber is a company that has been around for a decade. It allows users to request rides straight from their phones; the drivers will take them to their locations. The ride system is based on proximity, which lets users get quick rides compared to taxi companies that have to dispatch drivers. A large appeal is the cheapness of the rides as well. When it comes to driving for Uber, there is a short period during which prospective drivers are investigated. Their background checks, driving record, validity of a lcense, and insurance policy will be evaluated. Once they are deemed fit to drive, they will be able to accept individuals. There are numerous kinds of Uber rides that can be taken. One of the more affluent rides is Uber Black; this requires Uber drivers to be in full suits, possess black cars with very specific qualities and traits, have commercial driving licenses, have a minimum rating, and have a minimum amount of rides.
The trouble with driving for Uber, at times, is the lack of a worthwhile vehicle. It can be more expensive to drive than it is profitable; older cars may need to be refilled on gas often because of leaks, while constant maintenance can drain your savings. Given that Uber drivers already earn less money per mile than other drivers, it is no wonder that other companies have sprung up to compensate for the losses.
– The Ultimate Guide to Uber Accidents
Fair Rental Agency
Fair is a company that allows users to rent cars from their phones and pay automatically. The allure of this is based on cost; leasing a vehicle may be possible only for 36 months and have limits on mileage and damage. Owning a vehicle often requires a loan, as few people have the money to put down to buy a car in full – and loans often take 5 to 7 years to pay off. The cost of maintaining a car is also high: repairs, gas, and add-ons can all add up very quickly. With Fair, though, vehicles are rented and paid for weekly. The cost of renting a Fair vehicle is $185 per week. Taxes will slightly increase this number. You must also pay a $185 security deposit, but this is refundable at the completion of your rental. Fair has a minimum rental period of 7 days; you are not able to simply pay for a single day rental. With these costs come a few perks, such as unlimited miles, roadside assistance, routine maintenance, Fair insurance, vehicle registration, and a vehicle warranty. The basic maintenance includes oil and filter changes, multi-point inspections, tire rotations, topping off fluids, and more.
Although Fair also offers cars for personal use, its primary draw is using cars specifically for Uber. There is a partnership with Uber that allows the company to rent cars to drivers, and the drivers will become eligible for rewards and kickback. Essentially, Uber drivers who rent cars through fair will be able to earn $185 if they complete 70 trips within a week, and $305 if they complete 120 trips within a week. This means that driving for Uber essentially allows you to cover the costs of the vehicle each week. 120 trips a week is about 18 trips per day – fortunately, Uber does not take into account the length of each trip, so you can complete numerous short trips in a row to add to this mark. Fair's cars are essentially rentals that you own for a minimum period of time. You park them at your house and treat them like your own vehicle. You drive Uber with them, and you can return them at any time.
– Get a Car Through Uber in California
Maven Car Rentals
Maven is slightly different from Fair. Maven has lots and that allow you to rent vehicles from your phone. You can simply share the cars for $8 an hour plus tax, which come with gas cards. However, it has gig options as well – drivers can rent the vehicles for a period of time and use them for their driving jobs. It is partnered with other companies besides Uber; Maven allows you to drive for grocery delivery services and food delivery services. The costs of the cars are similar, but Maven has more pricing pyramids. The vehicles range from compact sedans at $189 per week to electric vehicles at $239 per week. Gas is paid for by renters, but Maven will cover charging for electric vehicles (for a limited time thanks to a promotion). To rent a vehicle from Maven (or Fair), you must meet certain eligibility requirements. You must undergo the approval process, be 21 years or older, have a driver's license and insurance, and agree to all terms. You must not have any of the following violations in the last 5 years: driving with a suspended license, vehicular manslaughter, felonious driving, committing a felon with a vehicle, driving while impaired, failure to stop and identify yourself after a crash, elusion of a police officer, traffic violations resulting in injury or death, and other signification violations that warrant license restrictions or suspension.
Key Insurance Information for Uber, Fair, and Maven
For the most part, state minimums are provided by Fair and Maven, but there are specific numbers provided below. Additionally, Uber's insurance is notoriously difficult to work with.
Uber
Although it is required that Uber drivers have their own insurance coverage, the company does offer insurance of its own. This wsas a development that was not present at the company's beginnings; it initially did not provide any insurance coverage for its drivers, citing the fact that they were independent contractors and thus the company was not responsible for their actions, accidents, injuries, and wrongdoings. After law dictated that the company would be held accountable, Uber partnered with James River Insurance to provide plans for all its drivers.
– How Much Does Fair Car Rental Cost? Get a Car through Uber
When a driver is not using the app, he is responsible for maintaining his own policy with the company of his choice. For Uber drivers, there are two different stages of driving that have unique policies and coverages. The first stage is enacted when the driver has the app turned on but has not yet accepted any passengers. He could be driving around looking for a ride or in between passengers. At this time, there is a limit of $50,000 in liability per person, $100,000 per accident, and $25,000 in property damage. Stage two begins when a driver has accepted a ride and is en route to the passenger. The passenger will also have the same benefits as the driver. During this period, the coverage increases to $1,000,000 in liability for people and third-parties, and offers underinsured and uninsured motorist protection for between $250,000 and $1,000,000, depending on the state. There is also contingent comprehensive and collision coverage with a deductible of $1,000. Once the ride has been completed, the insurance coverage reverts to the first stage. In addition to the standard insurance coverage, Uber drivers can purchase Driver Injury Protection. This offers $1,000,000 in medical expenses to drivers in the event of an accident and there is no deductible. It also offers up to $500 a week in disability payments and offers survivors of deceased drivers $250,000 in benefits.
– Lawyers for Second Opinion on Your Uber Accident Case
Fair and Maven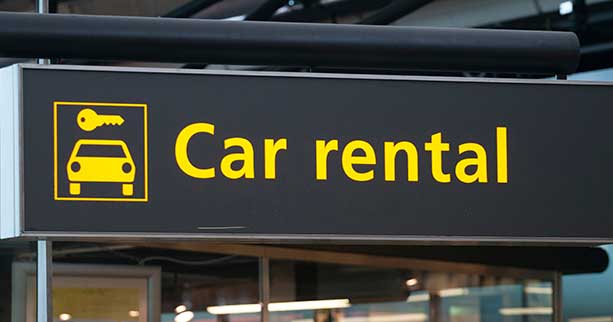 Fair and Maven both offer insurance as well. For the companies, liability is $50,000 per person, $100,000 per accident, and $50,000 in property damage. Uninsured motorist coverage is $50,000 and underinsured motorist coverage is $100,000. They also offer medical bill payments of up to $5,000. Their comprehensive collision deductible is $1,000.
Cost Evaluation
For Uber drivers, paying for certain insurance can be expensive. It is especially pricy when compared to the actual earnings that drivers receive. Uber takes around 25% in commission, but that number can be as high as 42%. This means that drivers may need to be behind the wheel for even longer periods of time simply to afford the rental cars themselves – with no telling how much the costs of insurance will be.
Causes of Rideshare Accidents
Why do rideshare accidents happen? There are many ways that you can be injured while driving an Uber, Fair, or Maven vehicle, some of which may be the result of the negligence of another person on the road, while other situations may be due to an issue with the vehicle. Drivers who break the law or drive recklessly can easily cause accidents; some causes include:
– Uber and Lyft Assault and Battery Attorneys
Speeding
Tailgating
Turning without signaling
Improperly merging
Driving while drunk or under the influence of drugs
Driving while tired
Texting or calling while driving
Running stop signs
Running red lights
Pulling out of driveways or exits without looking
Ignoring right of way laws
Not yielding to pedestrians or oncoming traffic
Turning in front of oncoming cars
Using GPS while driving
In addition, there may be problems with the vehicles themselves. This is an increased risk if you are driving rental cars, as they may not have the constant maintenance required due to various individuals operating them over time. Common vehicle defects that contribute to accidents include:
Brake problems
Engine troubles
Broken mirrors
Broken headlights
Improperly filled tires
Defective air bags
– Uber Insurance – Top things you must know Uber Deductions
Sudden problems can make drivers lose control of their vehicles and crash into others. Many times, vehicle defects are limited to specific car and not whole production lines. This can be due to wear and tear or improper care and driving by drivers. There are other reasons that accidents can happen that involve drivers needing to pay more careful attention, such as driving during bad weather, on unmaintained or defective roads, and similar scenarios. No matter what the reason for the accident, it is important that you find the cause and pursue legal action against who was liable.
Liability In Rideshare Accidents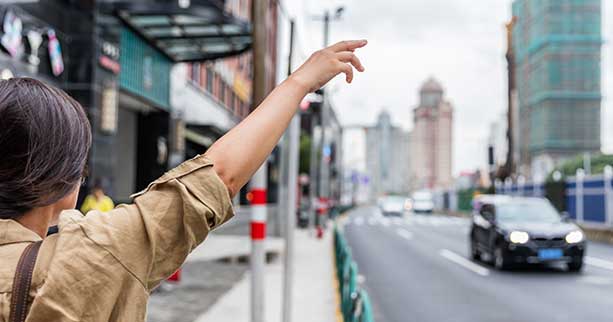 The issue of liability is tough at times in personal injury cases, especially in an area as new and untested as rideshare accidents. In most car accidents, there is a general individual who contributed to the accident and who can likely be blamed for it. However, as more businesses have taken a step back and begin using independent contractors and outside professionals, there is more gray area than ever before. Here are ways that specific parties in rideshare accidents can be held and have been held liable
– Uber Lyft sexual assault
Uber
Uber hires drivers who pass a background check and have clean driving records. However, the background check only dates back 7 years, which may not be enough. Uber also tends to ignore some bigger red flags, such as reckless driving tickets, if they are in need of drivers in that area. When a location has higher than average numbers of riders and wait times are very long, Uber will likely approve more drivers without caring too much about their quality. In order to drive for Uber, you need to have a valid driver's license and insurance coverage of your own. There are times when Uber forgoes these regulations. If there is an accident, Uber can be sued, as there is no reason that the responsible party should have been operating a vehicle. Driver history is an important detail and should be factored into whether or not an individual can drive for Uber.
Rental Car Agencies
For the most part, rental car agencies have a stock of vehicles that can be picked up, driven, and dropped back off. Conventional rental car agencies like Budget and Hertz have various rules and guidelines. However, it is very difficult to sue a rental car agency for injuries from an accident, provided the accident was caused by another driver. The rental car agency was not responsibility for another person's reckless action, and it can only be held liable if it contributed to the accident in some way.
– UBER wrongful deactivation lawyer
If a rental company rented a vehicle to a person who was not legally allowed to drive, the burden of responsibility for the accident can fall on both the driver and the rental company. This can happen if a driver has no license, has a suspended license, lacks insurance coverage, is underage, is visibly impaired or drunk, and more. Further, the rental company must make sure that it upholds the maintenance of all of its cars. However, because of the turnover rate of vehicles, there is little time for full investigations to occur. The engineers and mechanics will not meticulously inspect every car after every usage. This is done mostly to increase efficiency, but it still winds up raising the risks of accidents and injuries. There are also specific rental companies like Turo that function slightly differently than normal car rental agencies. Turo allows individuals to list their vehicles and have others rent them; there is no fleet of cars owned by the rental company or a lot where they can be returned. The cars can be unlocked by mobile devices or the individuals can meet to exchange keys. Liability in these instances is much more difficult to assign; vehicle defects that lead to accidents can be blamed on the primary owner, but it can be possible that the renting driver was not careful and ended up causing a malfunction. Turo and other companies need to properly investigate both renters and customers; there are many possibilities for assaults, theft, property damage, sexual harassment, and more.
– Uber/Lyft Accident: Steps to Take as a Passenger
Fair and Maven
Fair and Maven both provide cars for individuals to rent, and they should be held to the same standards that rental agencies are. They promise routine maintenance on vehicles, for instance, but this maintenance may not ever come; Fair and Maven may not perform the necessary actions on cars and return them to customers without actually fixing anything. They may not change the oil, replace brakes, tighten loose parts, repair broken parts, and more.
Conclusion
It can be very hard to assign liability in some cross-over situations. For example, consider accidents involving Fair rentals being used for Uber driving. If Fair did not inspect the vehicle and it caused an accident, the company could be responsible; if you were hit by a driver and he fled, you may be able to collect certain coverage from Uber. If you were in a car and another driver hit you, you could potentially sue the civilian; the same is true of essentially any other mode of transportation.
Injuries from Rideshare Crashes
Car accidents are one of the leading causes of death in the country, which is no surprise given the amount of cars that are present on the road. Many reckless drivers make it risky for others, and when crashes happen, the results can, at times, be devastating. Some accident types include head-on collisions, which often occur in drunk driving situations and are common causes of death; rear-end crashes, which may happen in traffic, stop lights and stop signs, and slowed-down areas of streets, and are common culprits of neck injuries and whiplash; T-bone crashes, most common at intersections when vehicles run lights or negligently turn; and sideswipes, which occur in merging situations, and may often result in a car being pushed off the road due to loss of control. Fortunately, the number of injuries from car accidents has decreased in recent years due to the improvement of safety features. Seatbelts, automatic brakes, sensors, airbags, and more have all been integral in saving lives and preventing injuries. However, there are still many types of damages that can occur, including the following:
Broken bones
Fractures
Strains
Torn muscles
Torn ligaments
Nerve damage
Dislocations
Concussions
Closed head injuries
Traumatic brain injuries
Brain damage
Herniated or slipped discs
Whiplash
Neck injuries
ACL, MCL, LCL, and other knee injuries
Hip damage
Internal organ damages
Internal bleeding and hemorrhaging
Collapsed lung
Broken collarbone
Severed limbs and digits
Burns
Lacerations
Abrasions
Cuts, bruises, and other flesh wounds
Crushing injuries
Puncture wounds
Scarring
Degloving
CRPS
Facial damages
Aggravation of previous injuries
Paraplegia
Quadriplegia
Mental and mood impairment
Coma
Death
– What to do After a Lyft Accident?
These injuries may be severe enough that you need weeks or months of treatment to improve and recover. Medical treatment is not cheap; it is rather expensive, and you could find yourself needing to pay off numerous parties. For example, a surgery does not only include a hospital bill, but also a bill from the anesthesiologist and other specialists involved. Because of how much havoc injuries can wreak on your body and finances, it is recommended that you pursue financial assistance. The person responsible for the rideshare accident should compensate you for your suffering.
What To Do After A Rideshare Accident
If you have been in an accident while driving a rideshare vehicle, whether it was a rental, a lease, or a personal vehicle, you should be sure to follow these steps to ensure that you have a solid foundation for a lawsuit. They will allow you to stay safe and not place yourself in the risk of any danger, whether for health or for refusal of compensation.
Your very first step should be to get medical attention if you have been hurt. Too often, victims of car accidents do not go to the hospital or get treatment. This is partially due to the fact that the adrenaline may mask injuries, but it can also be because of the costs of medical bills.
However, if you are left seriously injured, you should prioritize your health and make sure that you do not risk further damages. The paramedics or healthcare professionals can evaluate you and determine how serious your injuries are. Further, if you do not get medical attention quickly or at all, it will greatly damage your insurance claim. The insurance agent is less likely to believe that you were seriously hurt or that you were injured in the accident in question; he may claim that you were injured elsewhere and that you are merely trying to blame your injuries on another instance. You should ensure that you keep all medical receipts, records, doctor's notes, X-rays, prescriptions, and other proof of your treatments. It is important that you have as many photos and videos as you can acquire of the facts and damages in the case. You should take pictures of your injuries to show their extent and severity, and you should take pictures of the vehicles that were involved in the crash. You can also add in photographs of the scene of the accident to show any environmental conditions that may have contributed. There may be dashboard cameras on other cars that recorded the incident.
Moreover, there may be surveillance or security footage that you can request if the incident happened near a business or company. There may be numerous eyewitnesses that you can call on to request their statements and testimonies. They may be passengers in the rideshare vehicle, drivers in other cars, pedestrians, workers, and more. The more support your case has from various parties, the more likely it is that you will succeed.
All rideshare apps have a user interface that you can screenshot to prove that you were on a ride. They will also provide you with receipts or trip details. You may also get payment for the rides on your bank statements. All of these pieces of evidence can be copied and printed as proof. Write down any pertinent information about the other party. This can include his phone number, full name, driver's license number, license plate number, place of business, insurance carrier and policy number, and more. You should have no questions or disputes about who was involved in the incident.
After an accident, police officers would likely show up to the scene. They will conduct an investigation and interview witnesses, as well as draw their own conclusions. They may issue fines and tickets or they may arrest an individual who broke the law, such as a driver who was operating his vehicle while under the influence of alcohol. All of the information taken at the scene will go on a police report. You can request a copy of this police report at the station; it may cost some money or it may be free, depending on the policies. You will need to report the accident to all relevant parties. This lets the company know that there was a crash, but it also lets you have a receipt showing that you made them aware, which will benefit you in a lawsuit if they attempt to dispute that you reported anything at all.
Uber has a specific report feature on the app in which you can provide all of the information; you should also be sure to contact Fair or Maven to alert them to the fact that your vehicle was involved in an accident. You will almost certainly swap out your car for another vehicle.
Finally, it is highly recommended that you reach out to a rideshare accident lawyer who can handle your case for you. Many times, victims of car crashes do not have the ability to move forward with any claims. They may be tired, lack the knowledge required to sue, not have negotiation skills, not have the money to take care of certain costs, and more. Further, injuries could greatly affect your life, and the stress of a lawsuit will make it harder for you to recover.
A rideshare attorney's job consists of working with insurance agents, negotiating deals, and proving that victims are owed fair compensation. You can spend your time focusing on healing and returning to your normal life while an attorney fights for your rights.
– Uber Driver Injury Protection Plan
Value Of A Rideshare Incident Lawsuit
The value of a lawsuit is not something that can be easily calculated with the help of an attorney. All personal injury cases are sent to the insurance company to be considered, where an agent will take a few weeks to consider the details. He will then make an offer based on the information he has been presented. In some cases, the insurance agent will simply ignore your claim or throw it away. This is most common when the agent does not respect you as a client or as a complaining customer. To understand the potential value of your claim, you must understand what the agent will weigh together. First and foremost, he will look at your injuries. If you were severely hurt, your claim worth would increase. Similarly, if your injuries caused you ample distress and prevented you from going to work or completing daily life activities, you may have a larger settlement. The inability to live life as you used to, the need to pursue a new career, or the impossibility of working again and requiring disability payments can all have an effect on the worth of your case. Further, the insurance agent will look over all the facts and details and see if you could be held accountable for any part of the accident. Comparative negligence causes plaintiffs to have a portion of their settlements decreased. If you were driving carelessly but you were hit by someone who was speeding at a very high rate, you could sue but also be held partially accountable. Bear in mind that some injuries are more severe than others and the type of damage and length it takes to recover will have an effect. If you were left with a back injury that required you to have discectomies, you could have a larger case value than someone who simply suffered a sprain wrist and headaches. It is not uncommon for insurance agents to make small offers when dealing with claims. They do not want to take a loss on profits, and they will do all they can to get an upper-hand. Many agents ill refuse to consider your claim or will wait many weeks or months before they call you back. After that amount of time, victims will often take the first settlement offered, simply because of the time spent waiting. This can be avoided with the representation of an attorney who can negotiate a fair deal and will aggressively pursue your rightful restitution.
Rideshare Accident Compensation
In the event of an accident while in a rideshare vehicle, you may be able to receive ample compensation for your damages. The responsibility party should be made to pay off the numerous expenses and debts that likely racked up after the incident. Bills are expensive, especially if you have been injured, and you should take the path that gets you the best possible restitution for your losses. You can receive the following types of compensation:
Medical expenses to cover surgery costs, hospitalization fees, medication and prescription drugs, physical therapy and rehabilitation visits, and future medical treatments
Property damage for any personal belongings that were lost or damaged in the incident, such as your cell phone and laptop, as well as the repair costs for your vehicle
Missed income for the time you spent away from work unable to earn money, as well as future lost wages if you needed to stay home to recover or if you needed additional medical procedures done
Pain and suffering damages for any emotional trauma you received, PTSD, anxiety, fear, and other forms of psychological scarring; pain and suffering damages are not concrete and must be calculated accordingly
In the event that a family member or loved one passes away in the incident, you could pursue wrongful death expenses. These expenses would cover the costs for the funeral, burial plot, casket, loss of expected savings, loss of expected income, loss of relations, loss of consortium, pre-death medical bills, and pre-death pain and suffering. Further, there are some instances in which punitive damages can be won. These additional amounts of monetary compensation handed out in personal injury cases when the defendant acted with gross negligence or when he deliberately attempted to harm or hurt you. These damages are awarded to replace jail time, as only criminal cases can result in the defendant going behind bars; civil cases only yield compensation. It is difficult to win punitive damages, though; most judges and juries view them as excessive or severe and do not think a defendant should pay out the harsh amounts. Therefore, only a skilled lawyer with experience in rideshare accidents will be able to win them for you.
Statute of Limitations for Filing a Rideshare Lawsuit
In the State of California, the statute of limitations for personal injury lawsuits is 2 years from the date of the injury. You will not be able to pursue compensation if you miss the deadline for your case. Many individuals wind up missing the opportunities to sue because they do not recall when they were hurt or what the time limit is. The statute is meant to ensure that both parties will have ample time to sue with adequate evidence for both. If plaintiffs were able to file claims decades after the injuries, defendants would be at a huge disadvantage. The injuries may have been healed for a long time and the monetary expenses may have been paid off. The statute allows the case to be resolved in a timely manner. There are some scenarios in which the statute of limitations can be extended, though. This is most common in incidents involving minors. Because minors cannot sue, they do not have to adhere to a statute of limitations; instead, their statute would kick off when they turn 18 years old. Further, those who were severely injured ad left mentally or physically incapacitated after an accident do not have the ability to file a lawsuit. They can instead wait until they return to functioning health or presence of mind before the statute of limitations kicks in. Additionally, the defendant must be present in the state if a lawsuit is going to be filed. If the defendant is absent, visiting another state, or has left the country the statute of limitations would be suspended until the time he returns. Keeping track of these numerous dates, in addition to other deadlines involved with the lawsuit, can be a meticulous and tedious task. This is why it is highly recommended that you leave your case to an expert attorney with experience in rideshare accidents and protocol.
Over $500 Million Recovered
for Our Clients
YOU Deserve the Best




Free Case Review 24/7




You Don't Pay unless we win


Call 855.385.2529
---
By submitting this form, you agree to receive telephone calls and text messages at anytime, which include hours outside of business hours (8:00 am PST – 9:00 pm PST). This is so that we may reach you as soon as possible in order to consult on your potential case.
Featured Lawyers
By submitting this form, you agree to receive telephone calls and text messages at anytime, which include hours outside of business hours (8:00 am PST – 9:00 pm PST). This is so that we may reach you as soon as possible in order to consult on your potential case.