Bed Bug Attorney Los Angeles | Bedbug Infestations in Hotels
---

Hotel operators and owners of apartment building owe guests and tenants a duty to provide a place of living devoid of potentially harmful and unsanitary conditions including bed bug infestations. Unfortunately may owners and operators fail to properly inspect for bed bugs and take necessary measure to rid of infestations resulting in severe bed bug bites to hotel guests and residents of apartment buildings. Our law firm is proud to provide legal representation for victims of severe bed bug bites.
Some of the most commonly asked questions are given below, you may also find one of them as yours.
Can I Recover for Bed Bug Injuries? Can I sue my landlord for bed bugs in the building? Can I Sue My Landlord for Bed Bugs? How to Minimize Your Risk from Bed Bug Lawsuits ? Can I file a lawsuit against a hotel or motel for bed bug bites? How to file a bed bug lawsuit? Can a lawsuit be filed against a hotel for bed bug bites? How to Sue a Hotel for Bed Bugs – Does a Property Owner Have Any Defenses to a Bed Bug Injury Claim? Should I Consult an Attorney about a Bed Bug Injury?
Bed bug liability can be difficult to establish. An experienced personal injury attorney can help explain the law and set up your case. Contact our bed bug attorney los angeles for a free case evaluation of your bed bug injuries.
Victims Right to Recovery for Bed Bug Bites:  According to state laws hotel – motel operators and owners of apartment building complexes owe guests and tenants a duty to routinely inspect for bed bug infestations and take all necessary steps to exterminate bed bug from their premises. Personal injury laws dictates that victims of bed bug bites have the right to compensation for all damages sustained including recovery for medical costs, pain and suffering, lost wages due to inability to work, emotional distress, and property damage.
Our Law Firm Can Help: If you have been a victim of bed bug bites at a hotel, apartment complex or a rental unit, you may be entitled to compensation. Contact a bedbug attorney Los Angeles toll free (855)385-2529. All legal consultations are free of charge.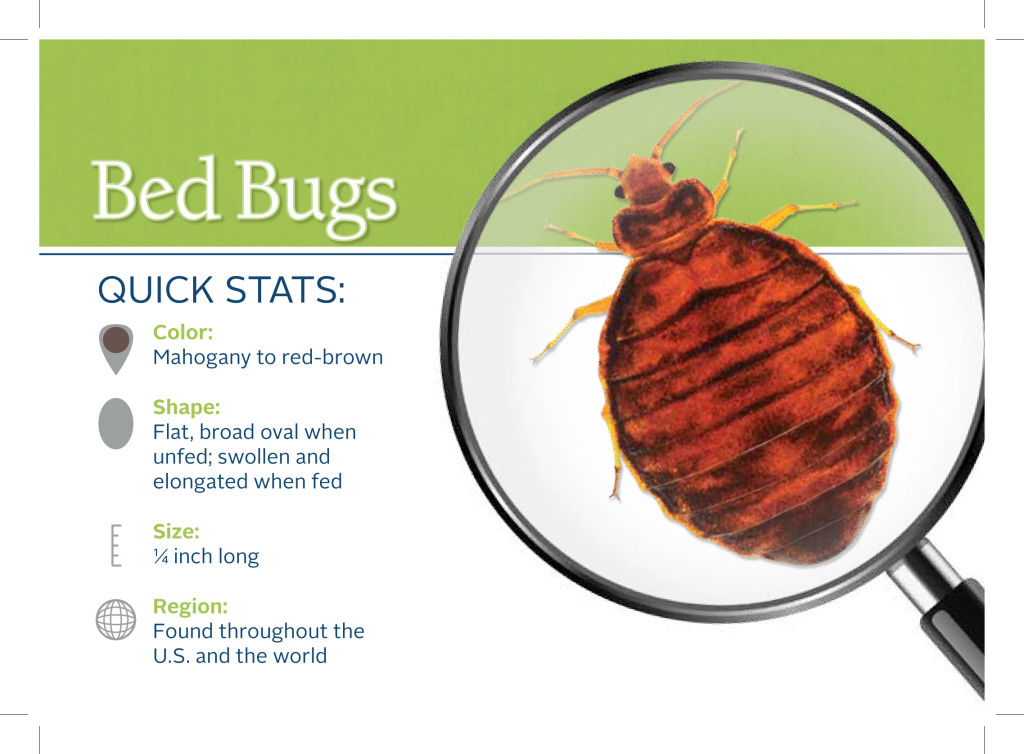 Bed Bugs Infestation Problem
Bed bugs are small insects that feed off of the blood of humans or pets. These insects generally approach at night and are attracted by the natural heat we radiate in our sleeps.
These insects feed at night and can be found in beds, sofas and other places of human habitation. Generally when they feed off of the human host, they inject their saliva in the hosts skin. This saliva can become allergic if long-term exposure is had. Bed bug's saliva acts as a numbing agent allowing the blood to freely flow out of the host without feeling any type of pain.
Most bed bugs can survive in an active or dormant phase. Basic remediation methods are not always effective and exposure can continue.
What are the various Injuries resulting from Bed Bugs?
Injuries or damages resulting from bed bug bites can include the following:
Permanent scarring throughout the entire body.
Allergic reaction resulting from long-term exposure.
Severe post bite infections and transmittal of pathogens including MRSA, hepatitis B, C, and E, and arboviruses.
Unusable furnishings, beddings, clothing, and other household items.
Mental anguish including anxiety disorders, PTSD, and general fear.
Serious psychological scarring requiring therapy.
It is important to seek medical attention in order to prevent other complications or infections. You should consult with a dermatologist in order to avoid possible scarring. Additionally, you should make sure you avoid contact with any furnishings or belongings until proper remediation is conducted. You will be able to recover for your lodging or shelter cost as well as other costs for loss of other personal items.
Who is Liabile for my bed bug Injuries?
A common question when someone is bit by bed bugs is who is liable for the injuries. This depends on where the injury or bite's occurred. Generally these types of bites occur at night and are not sufficient to disturb the victim from his/her sleep. Usually victims wake up to notice bites throughout their back, chest, legs, neck and face. It is the responsibility of any property owner who rents or leases the property to another; to make sure bed bugs are not present. More often then not facilities fail takes proper remediation steps or fail to inform their guest of these issues. Other instances occur where the property owner or hotel owner knew of the issue, but failed to inform their guest.
California State Law on Bedding in Hotel and Apartment Dwellings:  The California Code of Regulation on State Housing Section 40 on Bedding states, "In every apartment house or hotel, every part of every bed including mattresses, sheets, blankets, and bedding, shall be kept in a clean, dry sanitary condition, free from filth, urine or other fouls matters, and from infection of lice, bed bugs or other insects."Each instance depends a lot on the facts and most cases turn on notice. Did the property owner have knowledge of the existence of bed bugs? Notice can be actual or constructive.
Actual notice exists when former guest or others informed the property manager. Constructive eviction exists where there were signs of such issues, but management failed to act. It can usually be deduced that bed bugs are present when housekeeping services notice blood stained sheets, or feces from the bed bugs in or around the bedding area. Usually this can charge the property owners with knowledge. Generally the statute of limitations for filing a personal injury lawsuit in the state of California is two years from the date of the incident. In certain circumstances state laws will allow for a tolling of the a statute of limitations.
Examples of tolling may include the following
(1) Minor status of the injured (under age 18),
(2) Incapacitation of the plaintiff due to mental of physical ailments
(3) The injury did not manifest itself until a later time.
Can a lawsuit be filed against a hotel for bed bug bites?
A hotel owner will be liable when if their guest are bitten by bed bugs. The main problem however is that hotel operators fail to take proper steps to control the issue. They often attempt to hide or conceal the issue, which results in future harm and other guest being exposed to the injury.
Examples of injuries include when hotel owners willfully concealed the issue. In such cases you may be entitled to more then just compensation for injuries, but punitive damages as well. Generally hotel operators owe a special duty of care to their guest to make the property safe from dangers. Arguably bed bugs are considered a danger considering the harm and impact they can impose.
Faliure to Take Action After Request for Change of Sheets and Bedding:  In many instances hotel room and motel operators fail to change the bedding before a new guest has occupied the premises and frequently ignore requests to change filthy and unsanitary beddings.  Section 40 of the California State Code States, "The linen in a hotel shall be changed before a new guest occupies the bed."
Las Vegas Hotel Room Bed Bug Infestations: Over the course of our legal practice we have come across hundreds of clients who have suffered bed bug injuries in hotel rooms during their visit to Las Vegas. Bed Bugs don't discriminate and can be present in even the most prestigious of Vegas Resorts including MGM, Caesars Palace and the Mirage hotel. Our law Firm will be able to take on claims of individuals injured by bed bugs in Las Vegas and other resorts across the state of Nevada.
Apartment Building Liability – Infested Bedding and Linens
Apartment building, hotel owners can be liable when they rent out a property, which has bed bugs. The main issue with this type of case is determining the source of the bed bugs. Apartment building operators will ultimately argue that the source of the bed bugs did not originate from the apartment building.
Landlords owe a duty to their tenants to ensure that the property is suitable for human occupancy or habitation. This "implied warranty of habitability" applies to all properties in California.
When landlords fail to properly maintain or repair their property there are in breach of this duty. This implied warranty requires that certain conditions be provided on the property, which generally cannot be waived. If you have been bitten by bed bugs in your apartment contact our offices for a free consultation. If the landlord fails to correct the issue, you will be permitted to terminate your tenancy and leave the property. This is considered a constructive eviction.
Furnished Apartment Building Liability for Bed Bug infestation:  Many bed bug bites take place in temporary housing complexes and extended stay hotels furnished by their owners and operators. Section 40 of the California State Housing Codes states, "In every dwelling where the linen is furnished, the linen shall be changed before a new guest occupies the dwelling unit".  If Property the failure of the property owner to change the linens is a cause of injuries sustained via bed bug infestations then liability will likely be placed on the homeowner.
What Should I do if I have been injured due to a Bed Bug Infestation?
 It is important to do the following after you first notice that you have been bitten by bed bugs:
Take notes of every report you have made to management regarding the incident and anything they do to correct it.
Contact the health department and determine if an reports have been filed against the property.
Keep detailed notes of the names of any person you speak with. This includes keeping names of any manager, housekeeper or exterminator.
Make sure to write down notes regarding the incident including the date when the first bite took place.
Seek medical attention for your injuries.
Make sure you properly remove the bed bug issue from any clothing, furniture you may have.
Move out of the room or apartment building you are in.
Contact a personal injury attorney to discuss your rights.
Our Personal Injury Law firm has dealt with multiple bed bug lawsuits in Los Angeles and across California including Orange County, San Diego, Riverside, Ventura, San Francisco and Long Beach. All confidential legal consultations with our attorneys are provided free of charge. To contact our law offices toll free call (855)385-2529. Asistencia de abogado para Chinches – Se habla español.
---
Legal References:
Over $500 Million Recovered
for Our Clients
YOU Deserve the Best




Free Case Review 24/7




You Don't Pay unless we win


Call 855.385.2529
---
By submitting this form, you agree to receive telephone calls and text messages at anytime, which include hours outside of business hours (8:00 am PST – 9:00 pm PST). This is so that we may reach you as soon as possible in order to consult on your potential case.
Featured Lawyers
By submitting this form, you agree to receive telephone calls and text messages at anytime, which include hours outside of business hours (8:00 am PST – 9:00 pm PST). This is so that we may reach you as soon as possible in order to consult on your potential case.