Avaulta Transvaginal Mesh Lawsuit | Bard Medical Implant Injuries
---
Avaulta vaginal mesh implants are medical device used to treat female Pelvic Organ Prolapse (Pop) and Stress urinary incontinence. However such medical devices have been linked to severe medical complications including infections, a worsening of vaginal prolapse, vaginal bleeding, scarring and perforation of the vaginal wall. Individuals who have suffered serious medical complications due to the implantation of defective Avaulta Vaginal Mesh implants are able to seek financial restitution from all at fault parties including C.R. Bard the manufacture of the Avaulta Pelvic Sling Mesh. For more information regarding the filing of a lawsuit for transvaginal mesh defect injuries
visit here
.
Avaulta Biosynthetic Mesh – Manufactured by Bard: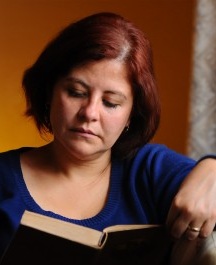 Avaulta is a synthetic mesh manufactured by
C.R. Bard
to treat pelvic organ prolapse and stress urinary incontinence in woman. When woman age the muscles in an around the pelvic region lose their strength. The result is that their internal reproductive organs can no longer be supported by those muscles. According to recent studies as much as 30 to 40 percent of woman in the United States will suffer from medical complications including Pelvic Organ Prolapsed resulting from the decreased strength of the pelvic muscles. C.R. Bard and other large medical device manufactures took the challenge to design and manufactures a mesh to work as a buttressed support mechanism for the weakening muscles. However, in many instances the implants fail to take hold and worked in the manner intended; while in other the human body does not accept the implant and attempts to expel the foreign object from the body. Vaginal mesh implants produced by the manufacturing giant Bard that have been associated with Vaginal Mesh medical implants include, Avaulta Plus, Avaulta Solo, and Avaulta Biosynthetic. According to warning issued by the Food and Drug Administration (FDA), surgical mesh complications from the implantation of Avaulta mesh include
Infections
Vaginal Bleeding
Perforation of the Vaginal Wall
Vaginal Mesh Erosion
Stress Urinary incontinence
Erosion of the vaginal lining
Severe pain including pain during sexual intercourse
Scarring of the vaginal canal
Ulceration of the vaginal mucosa
Painful Urination
Nerve Damage
Hardening and shrinkage of the mesh material
Note: if you are experiencing any of the above side effects after a vaginal mesh implant surgery seek medical attention as soon as possible.
Filing a Lawsuit for your Vaginal Mesh Injuries:
Personal injury lawsuits for severe medical complications from the implantation of medical devices fall within a product liability claim. Generally there are three distinct causes of action which may be filed against manufacturers of defective products:
Defect in the design of the medical implant: This claim can be supported by showing evidence that the manufacturers had pre-warned knowledge another design which was less dangerous to the consumer at the time of production.
Defect in the manufacturing process: Under this cause of action a plaintiff attorney will need to show evidence of a marked difference between the original design of the product and the final manufactured and distributed product. Also one must prove that that manufactured item was more dangerous because of the difference.
Defect in labeling: Also referred to as a failure to warn defect. A labeling defect takes place when the manufacturer failed to properly warn the consumer or the doctor who are inclined to use the product of the know risks associated with it use.
Finding an Attorney to Hear Your Story:
Here at the Downtown LA Law Firm we have spoken to hundreds of woman who have suffered devastating injuries from Transvaginal Mesh implants. Our goal is to help you achieve the compensation you are entitled to including
All medical costs associated with your vaginal mesh complications including cost of corrective surgery and rehabilitation expenses
Lost wages and loss of income
The pain and suffering you have had to endure
Emotional trauma and mental anguish
All of our Bard Vaginal mesh cases are pursued on a contingency fee basis, meaning that you don't have to pay a dime until there is a full settlement of your claim. For more information call (855) 339-8879
Over $500 Million Recovered
for Our Clients
YOU Deserve the Best




Free Case Review 24/7




You Don't Pay unless we win


Call 855.385.2529
---
By submitting this form, you agree to receive telephone calls and text messages at anytime, which include hours outside of business hours (8:00 am PST – 9:00 pm PST). This is so that we may reach you as soon as possible in order to consult on your potential case.
Featured Lawyers
The Ultimate Guide to Transvaginal Mesh Injuries
– Transvaginal Mesh
– Vaginal Mesh Implant Side Effects
– How long is the average transvaginal mesh settlement?
– Average Transvaginal Mesh Settlement or Verdict
– What is Transvaginal Mesh
– What is the Value of a Transvaginal Mesh Injury Lawsuit?
– Statute of Limitations
– Transvaginal Mesh – Surgeon Liability
– Transvaginal Mesh Commercials
– Pelvic Mesh Implant Injury
– Should I join a class action lawsuit?
– Do I have Case
– Claims Against Transvaginal Mesh Manufacturers
– AMS TransVaginal Mesh Implant Lawsuit
– Kugel Mesh Patch Complication
DTLA Client Review
"We had a pleasure of working with Farid and his staff recently. They are very knowledgeable and professional. Being that it was our first time to have bad car accident, we had many questions that would come. Farid and his staff were patient and quick to answer any questions that we had. They took care of everything! We had an amazing experience and hope to work with them in the near future."
– Lucile Yi

By submitting this form, you agree to receive telephone calls and text messages at anytime, which include hours outside of business hours (8:00 am PST – 9:00 pm PST). This is so that we may reach you as soon as possible in order to consult on your potential case.