Smoking cessation drug Varenicline, marketed as Chantix or Champix linked to serious injuries and death.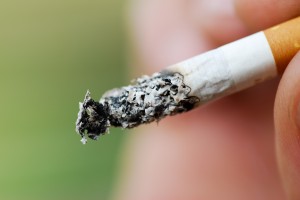 Most people realize that prescription drugs carry very serious and harmful side effects to individual users. However, in part due to the fact that they are approved by the FDA, and because they are often prescribed by doctors, users rarely realize the true deleterious effects of these drugs. Alarmingly though, the United States Center for Disease Control recently published a report that indicated that prescription drugs now surpass motor vehicle accidents as the major cause of death. In 2009 alone, prescription drugs accounted for 37,485 deaths. And, while statistics indicate that
car accident
fatalities are in a decline, prescription drugs are the exception. Chief among these prescription drug killers is Varenicline Tartrate, which is marketed under the names Chantix or Champix. According to the drug's manufacturer, Pfizer, there are over 3 million Americans currently taking Chantix. Although Chantix has been connected to serious physical and psychiatric ailments, Pfizer contends that these side effects are merely a product of nicotine withdrawal. However, varenicline has been linked to thousands of injuries and deaths since its inception in 2006, and the FDA has issued multiple warnings regarding the drug.
What is Chantix
Chantix is an oral smoking cessation prescription medicine marketed to individuals above the age of 18. Chantix works by blocking nicotine, the main ingredient in cigarettes, from stimulating the human brain. The drug furthermore releases small quantities of dopamine which works to minimize the craving for nicotine.
Chantix Side Effects
The side effects associated with Chantix are so severe, that in
2009 the FDA issued its most serious warning
against the drug. It mandated that a "Boxed Warning" be included of every package of Chantix which states that the drug carries serious mental side effects such as "hostility, agitation, depressed mood, and suicidal thoughts and actions." These changes in behavior are so dramatic that the drug has in fact many individuals to commit suicide. This follows a 2007 warning by the FDA that also indicated that Chantix is responsible for suicidal thoughts among users. Other Serious side effects of Chantix are:
Severe allergic reactions
Behavioral changes (including anxiety, nervousness, depression, tension)
Irregular heart beat
Stroke
Seizures
Depression and Suicidal thoughts or Acts of Suicide
Less serious side effects of Chantix include:
Nausea
Vomiting
Constipation
Gas
Altered Dream Patterns
This is not a complete list of all complications associated with Chantix, as some people have reported insomnia and other ailments. It is best to contact a doctor if you are feeling any symptoms following the use of Chantix.
What you can do after suffering from Chantix
Fortunately, if you or a loved one has suffered from Chantix, you are not alone. Most likely, you will be able to file a lawsuit against the drug companies for your mental health or cardiovascular damages. Call our Chantix Lawyers for more information about your rights.