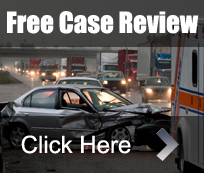 We are dedicated and aggressive Imperial County Lawyers dedicated to defending those injured in Traffic accidents including Truck collisions, pedestrian injuries, motorcycle accidents, and bus accidents.  If you have been injured on Interstate 8 highway, highway 111 or any other road in Imperial County California, contact out personal injury lawyers.
Out Dedicated and Aggressive Car Accident Attorneys will fight for your rights and make you you receive the compensation you deserve.
You may have a claim against individual drivers, who struck you and caused you injuries, common causes of roadway accident in Imperial California include,  Driver Negligence, Speeding, distracted driving, DUI driving while intoxicated, roadway construction defects and improper maintenance by trucking companies.
Common Traffic Accident injuries may include
Brain Injuries:  Traumatic Brain Damage
Whiplash
Broken Limbs
Facial lacerations
Broke and Fractures Nose
Broken Teeth
Internal bleeding and hemorrhaging
Internal Organ Failure
Organ Failure
Traffic Accident Fatality Wrongful Death
Get compensation for your injuries by calling our offices today. What compensation can I receive for my injuries
If you have been injured in Traffic Accident in Imperial County You may be able to receive compensation for.
Medical Expenses: including hospital bills, emergency room costs, doctor visits and appointments.
Future Medical Expenses: including treatment and recuperation costs, physical therapy costs, and future medication costs.
Current and future Lost Wages: Including loss of earning capacity, current income lost due to inability to work.
Pain and Suffering: including mental distress, Post Traumatic Stress Disorder (PTSD), loss of consortium
Punitive Damages: Chiefly against insurance providers for failure to pay for your damages
Downtown LA LAW Can Help:
If you or a member of your family has suffered a serious injury due to a car accident, truck accident, motorcycle accident or bus collision you must first tend to your wounds heal.   Seeking vindication of your rights is our job.  At Downtown LA Law Group expert legal team is skilled and knowledgeable in defending the rights of those who have suffered catastrophic injuries in traffic accidents. We will hold liable those who caused incident including, manufactures for defective products, car and truck drivers, employers, dog owners and their insurance carriers.
OUR NO RECOVERY…NO CONTINGENCY FEE PROMISE:  If your love one has been a victim of a traffic accident, we believe that you have suffered enough.  Your rights come first; and every individual deserves proper, adequate, skilled and aggressive representation. It is under this belief that we stand by our policy: "NO RECOVERY…NO CONTINGENCY FEE.
How to Get in Touch With Us
If you like to speak with an Injury Attorney and discuss your claim contact us at (855) 385-2529: We'll take the necessary legal actions to make your claim successful.  All our Initial Consultations are completely FREE OF CHARGE to our clients. Remember – it is crucial to act quickly before any limitations can lower or extinguish you claim. Contact a Personal Injury Lawyer Today. More Information: