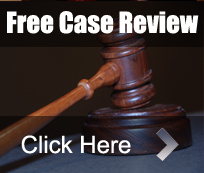 The Los Angeles Lung Injury lawyers at Downtown LA Law understand the devastation cause by serious internal injuries.  Our goal is to obtain the maximum compensation possible for every one of our clients. We feel you deserve the best legal representation and we are here to provide just that. Long term exposure of Silica dust, asbestos and other materials in the workplace can lead to permanent lung injuries.  Injuries to the lung can be extremely painful and permanent and could leave victims with a need for life ling treatment and medical care. Here at Downtown LA Law we will be able to provide effective representation in any lung injury claim you may have including:
Silicosis
Smoke Inhalation
Inhalation of chemical
Workplace hazardous debris exposure
Popcorn manufacturing exposure to chemicals
Punctured Lungs
Lung disease due to infections
Lung damage due to accidents or injuries
Severe Respiratory syndrome
Asbestosis
Mesothelioma
Allergic reactions to drug exposure
If you have sustained lung damage resulting from chemical exposure, auto accident, workplace injury contact our Los Angeles Lung Injury Law firm.
Lung Damage and Popcorn Manufacturing:
People love the taste and flavor of popcorn.  However many do not know of the dangerous medical conditions which may arise from popcorn manufacturing.  The delicious aroma of Buttery Popcorn results from a chemical which has been shown to cause many different medical complications. According to the National Institute of Health contact with chemicals involved lead to severe lung disease constrictive bronchiolitis which results in lifelong complication including cough (usually without phlegm) and shortness of breath on exertion.  
Selecting the Right Legal Representation:
It is important for your attorney understands your suffering and employs the proper experts to determine the extent of your injuries and the compensation you are owed. Downtown LA Law Group:  We are a full service plaintiff's law firm. We are compassionate litigators fighting for the rights of our clients.  Our attorneys can help with your case. Contact us today for a free case evaluation or a second opinion. Remember: It is crucial to act quickly before any limitations can lower or extinguish your rightful claim. Call us for a free consultation with one of our attorneys regarding your claim: (855) DT-LA-LAW