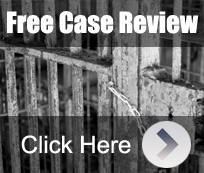 There's plenty of people who have actually committed misdemeanor actions and never been charged with a crime. Did you know that misdemeanor crimes can be something as simple as being
drunk
in public? How many people do you know have committed that crime? This type of crime, as well as a few others, falls into this level of illegal activity. Common misdemeanor crimes and their punishment
Petty theft – maximum 6 months jail time and $1000 fine
Being "drunk in public" – maximum 6 months jail time and $1000 fine
Driving under the influence (DUI) – maximum one year in jail and $1,000 fine
Domestic battery (per California Law) – maximum one year in jail and $2,000 fine
Driving on a suspended license – maximum one year in jail and $2,000 fine
What happens when misdemeanor crimes are committed?
Generally a person who commits a misdemeanor will first be arrested. When they are arrested, it will usually only be for a short amount of time and then they are released from custody with the promise to show up in court on a specific later date. It is pretty common that a misdemeanor will also require a bail bond be paid before the person can be released from jail.
How do misdemeanor crimes affect your record?
It would be great if your past never came back to haunt you, but that is just not reality. A misdemeanor offense, if convicted, is more than likely to show up during a background check. This can be fairly devastating to you, if you are trying to get a new job, a new apartment, or establish your credibility where a background check is required. In some cases, a misdemeanor charge may even be elevated to a felony depending on a few factors of the crime.
What can you do if you've been charged with a misdemeanor?
If you are arrested for misdemeanor crimes you still have rights. It is in your best interest to know those rights and to seek the advice of an attorney. Our defense attorneys at Downtown LA Law are extremely experienced handling misdemeanor cases. They are well versed in California laws and understand your rights as a citizen inside and out. Our defense attorneys will represent you in court and work in your best interest, for you, not for anyone else. Even more so, if you are or ever were convicted of misdemeanor crimes, they can work with you to clear your record. There is always a possibility of getting a record
expunged
, which is what they are here for; to help defend you and provide relief after conviction. Call today for your free consultation, you have nothing to lose and only your life and reputation to gain.