[newsflasher]
Over $250 Million Recovered
Have A ZANTAC Product Injury?
Available 24/7 – Call Now
Se Habla Español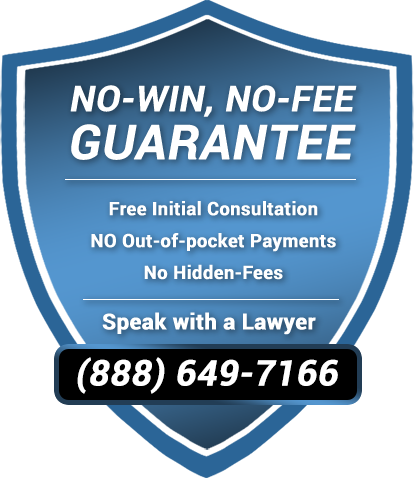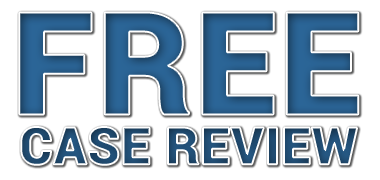 Over $250,000,000 Million Recovered
Proven Track Record

Over time, we've won thousands of cases securing millions for our clients.

Decades of Experience

We have 30+ years of experience and knowledge to fight for our clients.

Multi-lingual Legal Experts

Communication is key and our bilingual staff is glad to talk w/ you!

Available 24/7/365

Count on us to be there, in-person or by phone anytime of the day, 365 days a year!
---
Over $250 Million Recovered Have A Zantac Injury?
If you wish to file a lawsuit after suffering injuries in a personal injury call us immediately. No Upfront Cost. Free Case Review. We fight you win.
FEATURED ON TV






What We Can Do For You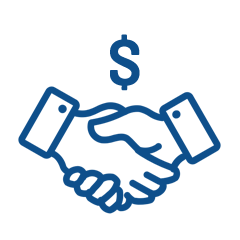 Cash Advance on Your Case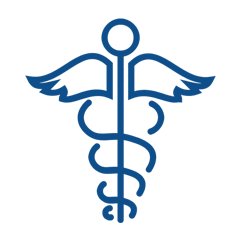 Access Top Medical Specialists

Maximum Compensation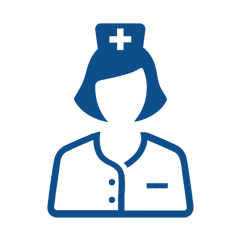 Pay Off Medical Bills
We do for you, What others can't!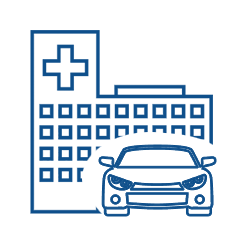 Get Help with Transportation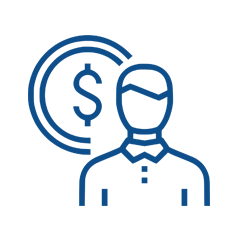 Recover Lost Wages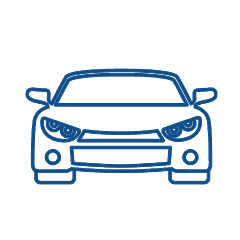 We Come to You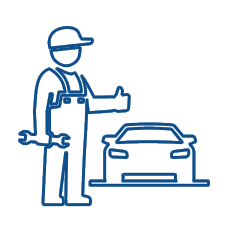 Repair or Replace Vehicle
---
Call Us Immediately if you Experience a ZANTAC Product Injury.No Upfront Costs. Free Case Review. We Fight, You Win.
Personal injury is an area of law based on damages that affect the body. Physical harm is the main predicate for these claims, and injuries can happen in any number of ways – whether in car accidents, slip and falls, and more. The case will be handled by a personal injury lawyer and will be dealt with in civil court, or ahead of time with a settlement. Contact us now.
If you have been involved in a personal injury, you are entitled to compensation for your injuries. You can contact a slip and fall lawyer to help you pursue adequate restitution to cover your medical expenses and lot income. The best personal injury lawyer can be found at the DTLA Law Group. We serve all of California with numerous offices located across the state.
Our Top Injury Law Firm will fight to get you the maximum compensation for your injury damages. Only an experienced attorney will be able to win you the fullest extent of coverage for your accident claim. It is recommended to pursue a premise liability injury lawyer that can negotiate with insurance companies and navigate claims properly. When you come to the Downtown LA Law Group, you will be represented by a slip and fall attorney that has your best interests at hand. We handle various types of injury claims, including slip and fall accidents, electrocution accidents, construction incidents, car accidents, and more. No matter if you were injured in Los Angeles or elsewhere in California, the Downtown LA Law Group will be able to assist you with your personal injury claim.

Available 24/7/365

Immediate Response

Free Case Review

Nationally Recognized Leaders in Personal Injury Lawsuits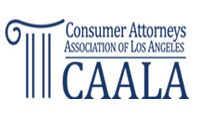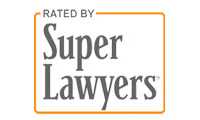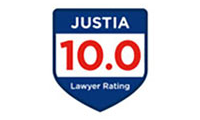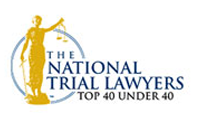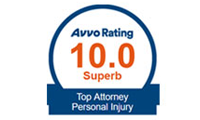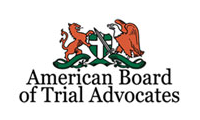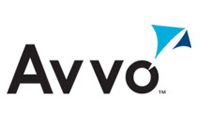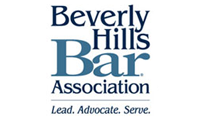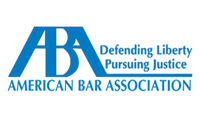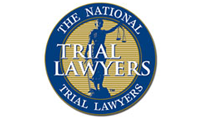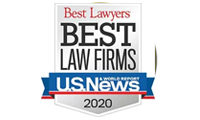 WHY CHOOSE US? EXPERIENCE – TRUST – COMPASSION
NO UPFRONT FEES OR COSTS

At DTLA Law, our California accident lawyers strive to earn the trust of our clients and to show prospective clients that we are strong and dedicated advocates for the injured.

---

NO FEE GUARANTEE

You will not have to pay a single penny for your legal help until we win your case. Our Zero-Fee guarantee ensures that you have access to all the information that you need without worrying about legal expenses. Our contingency structure ensures that you will not pay legal fees until after your case is successful.

---

99% SUCCESS RATE

For more than 25 years, DTLA LAW has been championing the rights of accident victims throughout Southern California.

---

OVER $250 MILLION RECOVERED

We have obtained hundreds of millions of dollars for victims of accidents, including sidewalk accidents, slip and fall accidents, and other personal injury cases.
–

Over $250 Million Recovered

–
California's Top Rated Injury Law Firm.
–

Over $250 Million Recovered

–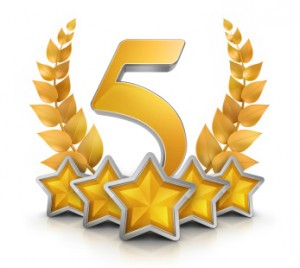 DTLA Law Group's injury team works hard to secure you the best settlement possible. Our Firm includes many of the top rated award winning personal injury lawyers in the nation, and our stellar reviews show our commitment and dedication to our clients. We strive for nothing less than the maximum settlement for every case that comes through our doors. Our Personal Injury law firm places a heavy emphasis on communication and openness, so we are available to speak with our clients 24 hours a day, 7 days a week. Personal injury is an area of law based on damages that affect the body. Physical harm is the main predicate for these claims, and injuries can happen in any number of ways whether in car accidents, dog bites, construction accidents, bed bugs, slip and falls, and by defective products. These injuries can happen anywhere, whether at work, in the park, or in someone's yard. Injury Cases are handled by a personal injury lawyer and will be handled with a settlement between us and the insurance agency, or we will go to civil court to seek a verdict.
Basis of a Claim
In order to file a lawsuit, you must be aware of the concept of negligence. You will only be able to win your personal injury case if you can prove that the opposing party was negligent in his duties and caused you harm. Negligence can be established as true via the following four points:
You were owed a duty of care
The duty of care was breached
The breach caused an injury
The accident resulted in physical harm
Our Injury Legal team has recovered $250 million in settlements for our clients. We have a top success rate and have served thousands of clients throughout our tenure in the law field.
What Our Clients Say
My husband and I were involved in a motorcycle accident in March. We reached out to DTLA Law Group and spoke with Sall. Sall did not only beat the case but he was there for us every step of the way, while I was in recovery, and through physical therapy.

★ ★ ★ ★ ★ 5/5
I have used DTLA Law Group twice now, both for car accidents. Each time I received a fair settlement and honestly received more than I expected. The entire team of DTLA were professional, courteous, and friendly. Their paralegals there are top notch!

★ ★ ★ ★ ★ 5/5
The only car accident lawyer I'll ever go to is Farid from the DTLA Law Group. He treated me well and I recommend him to all my friends for all their legal matters.

★ ★ ★ ★ ★ 5/5
*Results may vary
With Personalized Service from DTLA Law Group, You Don't Have to Fight Alone!
At DTLA Law Group in California, we believe that many injuries are not caused by accidents. In fact, they're a sequence of events that happened because someone, somewhere, was negligent in his duty of care to the public. When a driver doesn't pay attention, he made a choice to not watch the road, and when an employee doesn't fix a leaky cooler, he made a choice to shirk his duties. Violation of this duty of care can lead to incidents and injuries, all of which contribute to negligent action. Negligence is the basis of personal injury law, and our California law firm knows these laws and regulations inside and out. We always aim to bring justice to victims of negligence and will passionately fight for every cent that you deserve. Our lawyers have decades of experience among them, both in negotiations and in court. We have consistently topped the list of premier law firms in Los Angeles, and our remote offices serve various locations around California, including San Francisco, San Diego, San Jose, Sherman Oaks, Sacramento, and Riverside. We handle numerous aspects of personal injury law, from product liability lawsuits to rideshare accidents, and we have recovered hundreds of millions of dollars for those suffering damages ranging from emotional scarring to permanent injuries. Our attorneys are known for their tough litigation and negotiation tactics, and we are available to help in settlement negotiations with insurance companies across these California counties: Orange, San Bernardino, Santa Clara, Alameda, Contra Costa, Fresno, Kern, Ventura, San Mateo, San Joaquin, Stanislaus, Sonoma, Tulare, Santa Barbara, Solano, Monterey, Placer, San Luis Obispo, Santa Cruz, Merced, and Marin County.
Our Most Recent Victories
$1.9 Million
Personal Injury
Our client was electrocuted while staying at a hotel. The internal wiring was faulty and not grounded properly, and our client had a sudden shock that caused burns and nervous system damage. We held the hotel and contractor responsible for the errors in the wiring.
$1.2 Million
Sidewalk Injury
Our client tripped and fell on a piece of sidewalk that was improperly laid down. The sidewalk had a lip that was not flush with the rest of the ground. The government building in front of the sidewalk was responsible for its upkeep but denied liability until we challenged them in court.
$950,000
Personal Injury
Our client was seriously injured when a box of merchandise fell from a shelf at a retail outlet and struck him on the shoulder. He required surgery to repair the damage and was unable to work for 9 months. The case was a success due to many witnesses and experts called on during the trial.
$1.25 Million
Auto Collision
Our clients were a married couple who were struck by a tractor trailer while traveling on the freeway. Both suffered severe injuries that required surgery and caused them to be out of work for months at a time. The truck driver had been on the road for more than 12 hours, in violation of regulations. The company paid out the coverage for our clients' debts.
$1.6 Million
Pedestrian Injury
Our client was crossing the street at an intersection when he was struck by a vehicle turning right. The driver as using his phone at the time of the incident and did not yield to the red light or to the pedestrian. The serious injuries our client suffered included broken bones and paralysis of her right leg. We had all of her medical expenses and other damages completely covered.
$1.2 Million
Slip & Fall Injury
Our client suffered a slip and fall injury at a supermarket. She cracked her hip on the fall and ended up suffering numerous complications that required two surgeries. Thanks to video evidence and the testimony of eyewitnesses, we won her the full amount we sought, and the supermarket was held 100% liable for the damages.
California Regional Offices
Los Angeles

601 N. Vermont Ave Los Angeles, California 90004
Los Angeles

3460 Wilshire Blvd #950 Los Angeles, California 90010
Bakersfield

2005 Eye Street, Suite 4 Bakersfield, California 93301
Modesto

3430 Tully Road Modesto, California 95350
Irvine

2372 Morse Ave. Irvine, California 92614
San Diego

501 West Broadway San Diego, California 92101
Ventura

701 E Santa Clara St Ventura, California 95816
Los Angeles

1850 E 15th St Los Angeles, California 90021
Riverside

7121 Magnolia Ave Riverside, California 92504
Victorville

13782 Bear Valley Rd. Victorville, California 92392
Fresno

5588 N Palm Ave Fresno, California 93704
San Francisco

388 Market St #1300 San Francisco, California 94111
Sacramento

1601 Alhambra Blvd Sacramento, California 95816
Monterey

2600 Garden Rd, Monterey Monterey, California 93940
Don't Settle for Less
Get Paid for Pain, Lost Wages, Medical, and Damages