Should I Accept the Insurance Adjuster's Settlement Offer for my Car Accident Claim?
---
If there is one thing to take away from this article is that insurance companies and adjusters
ARE NOT
on your side. The main objective of an insurance company is to make money for its share holders at the expense of those insured. Even the most naive among us do not believe that an insurance adjuster or company are putting our best interests at heart when they offer a dollar amount to settle our car accident claim. However, individuals who have been involved in a
car accident
are often confronted with the difficult decision of whether or not they should accept the adjuster's offer to settle their injury claim (this page is dedicated to the non-property damage of your car accident claim only). Making matters more difficult is that once any settlement offer has been accepted, insurance companies will require you to sign a release. What this release does essentially is forbid a motorist involved in an accident from ever bringing the claim again. Therefore, if you learn of an injury after you have signed off on the release, you are precluded from receiving any more compensation for your damages, no matter how grave the harm. First off, after an insurance adjuster has evaluated your claim and ready to settle, they are given a dollar range amount with which to offer the claimant. As in any negotiation, the adjuster will most likely offer an amount at or even below their lowest amount. This is one reason as to why the offer could be far below even your out-of-pocket medical expenses, not to mention any other expenses you have incurred as a result of your accident. This cannot be stressed enough, but
NEVER ACCEPT THE INSURANCE COMPANY'S FIRST OFFER
. Let's say however, that you have exhausted the negotiation process and the adjuster has made it quite clear (although insurance adjusters lie all the time) that they have reached their absolute ceiling and are unwilling to offer any more money. The question then arises as to "should I accept their offer?" What if the settlement amount exceeds your medical bill, should you still accept the compensation they are offering?
Insurance Companies Want to Settle Car Accident Claims as Quickly and Inexpensively as Possible
By now you are probably under no illusion that the insurance adjuster that has called you is not there to help you out, or offering you money because he or she feels sorry for you. They are an integral part of the insurance corporation's greed machine and a vital mechanism that helps run it. Insurance companies have been known to adopt deceptive measure in an effort to get you to settle your claim for far less than it is worth. This includes: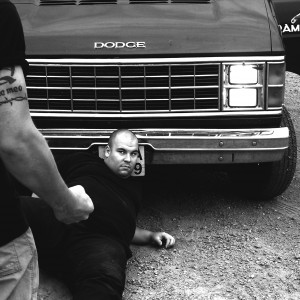 Pushing you to settle your claim for less than they know it's worth, or making a "lowball" offer
Tricking you into making false statement that are potentially damaging to your claim. Most attorneys never let their clients speak to the insurance companies for this exact reason
Lying to you in order to get you to sign the settlement as soon as possible
Mailing countless letters that are characterized as routine or standard procedure. Insurance companies will use these forms to get access to your medical records, or in attempt to get you to make incriminating statements
Telling you that your pain and suffering is worth nothing, or perhaps a very low dollar amount.
Most Individuals Do Not Know the Value of their Case
Another issue with settling with insurance companies is that most people do not know the true value of their case. While most people know that they should be reimbursed for their medical bills, few understand that they are entitled to far more than just their medicals. These include:
Past AND FUTURE medical bills
Loss of income
Loss of earning capacity
Pain and suffering – adjusters will routinely tell victims that that pain and suffering carries little to no value when in fact this is completely false
Loss of use of enjoyment of personal property – basically not having your car for a certain period of time.
Exacerbating matters is that not only do people do not realize that they should be compensated for these factors, but they do not even know how to quantify these costs. It is not uncommon for adjusters to tell you that pain and suffering is worth only $50 for even a serious accident (seriously – this happens).
Should I Accept the Insurance Company's Settlement Offer?
Every situation and individual is different, and therefore there is no clear cut answer as to whether it is equitable to accept an insurance company's final offer. The fact that the individual has failed to acquire an attorney immediately tells the adjuster that there is absolutely no threat of a lawsuit, and that the individual (whether true or not) can be taken advantage of. At the very least, this put the individual involved in the crash at a huge bargaining disadvantage, and more times than not offer less than the case is worth. The good news is that most attorneys will
talk to you for free regarding your case
and can at least help you make a better decision before accepting any insurance settlement offer.
Over $500 Million Recovered
for Our Clients
YOU Deserve the Best




Free Case Review 24/7




You Don't Pay unless we win


Call 855.385.2529
---
By submitting this form, you agree to receive telephone calls and text messages at anytime, which include hours outside of business hours (8:00 am PST – 9:00 pm PST). This is so that we may reach you as soon as possible in order to consult on your potential case.
Featured Lawyers
Free Case Review 24/7

You Don't Pay Unless You Win


Call 855.385.2529
---
By submitting this form, you agree to receive telephone calls and text messages at anytime, which include hours outside of business hours (8:00 am PST – 9:00 pm PST). This is so that we may reach you as soon as possible in order to consult on your potential case.