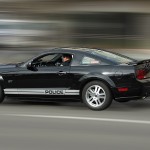 Los Angeles
DUI
penalties adhere to different Vehicle Code sections, as imposed by the constitution. The DUI penalties are stated below. Take them as a general guideline, because in the case of DUI offense enhancement, your punishments will be of severe nature. Likewise, if a good
LA DUI defense attorney
is handling your case, you will be subject to a probable reduction in the DUI penalties. The following penalties and charges occur when the officer has the reason to believe that the driver is intoxicated. Also, these punishments are charged as a misdemeanor, instead of a DUI felony.
6 months in Los Angeles County jail
License suspended for 6 months
License revocation for up to 4 years
$3,000 roughly imposed as fines, of which:
$1,000 taken as penalty assessment 171% of the original fine fee is sometimes taken $100 contribution to the CSRF (California State Restitution Fund) $20 court fee $50 AAC fee $37 blood alcohol concentration test fee Sentence to procure proof of enrollment and completion of alcohol abuse program(s).
Main Issues Discussed at the Hearing
In Los Angeles courts, the following issues are usually discussed.
The officer's "reasonable" cause to believe that the driver was driving in violation of Vehicle Code(s) 23140, 23152(a,b) and 23153.
BAC level of .08% at the time of being pulled over.
If placed under lawful arrest, the driver is supposed to be at least 21 years old.
What Happens to Insurance Policies?
Usually, when a person is convicted of DUI charges, the insurance companies retreat to imposing strict policies. They tighten the credit score limit in some cases. The insurance agent has the right to increase the amount of premiums on insurance packages. This is the company's way of protecting itself against "high risk" clients, who once used to be average customers. The Los Angeles and California DMV branches ask for a SR-22 form submission. The insurance company is supposed to submit this form to help clients replace their license suspensions with minor restrictions. The DMV has the right to cancel your vehicle insurance plans for an indefinite period of time.
Common Rights In DUI Cases
Overall, people don't get a lot of rights in DUI cases. At most, the DUI offender has the right to refuse FSTs (field sobriety tests). However, if the officer has asked for chemical tests, such as urine or saliva samples – they cannot be refused. In such cases, the LA DUI defense attorney requests the court for a retest to confirm his client's innocence and BAC level accuracy. The police are held responsible for their treatment of you in whatsoever manner. In these situations, you have the right to ask for fair treatment. If unreasonable force is used against a DUI offender, he/she can press charges against the officers. DUI offenses are a serious matter. Don't waste time looking for average lawyers when the best legal help is available right away at the offices of
Downtown LA Law
.