A late night crash in La Habra resulted in the death of one driver and the hospitalization and investigation of another. The responsible driver for the incident is suspected of driving under the influence of alcohol. The crash happened around 2:30 in the morning on September 20th near East La Habra Boulevard and South Harbor Boulevard. The crash was a head-on collision between the two cars. No names have been released of either the deceased or the hospitalized individual.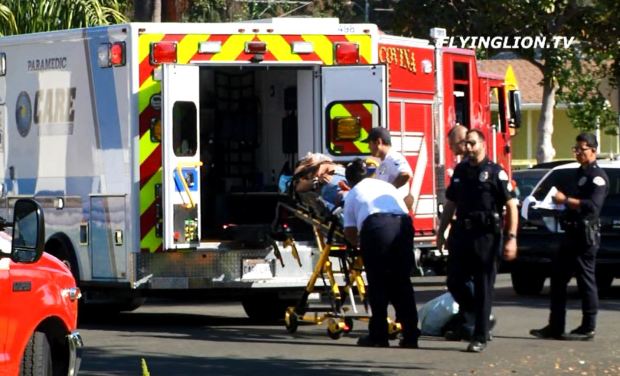 Fortunately, no other individuals were harmed in the crash; each car had a single person inside it, and no bystanders were around at the time of the incident.
Wrongful Death from a Car Accident
Car crashes are one of the leading causes of death in the country. Thousands of people die each year from negligent drivers crashing into other cars. There is never a time that the incidents aren't tragedies, and families and friends' lives are altered forever in the aftermath of each incident. As a surviving family member or loved one of a deceased victim from a car crash, you are able to collect wrongful death expenses if you can prove that the
accident was caused
as a result of the negligent action of another party. These expenses can cover funeral and burial costs, loss of consortium, loss of sexuality, loss of expected savings, loss of expected inheritance, loss of income, pre-death medical bills, pre-death pain and suffering, punitive damages, and more. To receive such expenses, you must be able to prove that your loved one was owed a duty of care that was breached, which resulted in an accident that took his or her life. The degree of fault is important in these types of cases. If your loved one were simply stopped at a red light or was proceeding through a green when he was struck by another car, he would be said to have had zero fault for the crash. However, if he were driving without his lights on or if he were also speeding, there may be some liability taken from the other driver, thus lessening the damages that can be doled out.
Learn more about your legal options: call (855) 339-8879 with a representative now.
Civil Cases and Criminal Cases
If an individual mistakenly kills another in a car accident, the individual could very well be taken up on criminal charges, especially if he were driving under the influence of alcohol at the time of the crash. He could be charged with reckless driving and reckless endangerment, manslaughter, and more. These cases can result in various punishments as well as jail time. Civil cases, on the other hand, do not result in imprisonment for the responsible party. As such, there is a much lower burden of proof required. The only punishment can be monetary damages. We know there is no monetary amount that can replace a loved one or ease the pain of the loss, but you should at the very least be relieved of the burdens that come from such a tragedy.
Hiring the Right Lawyer
If your family member has been killed in a car accident, you should hire an expert attorney who has experience with wrongful death claims. Our lawyers at the Downtown LA Law Group in Los Angeles have won millions of dollars for our clients. We are an empathetic team who knows what loss feels like, and we wish to help you through the ordeal as best we can. You are our only concern in your case, and everything we fight for, we do for you. Our aggressive tactics and expansive knowledge of the law will allow us to secure you the settlement you deserve. Contact our offices for a free legal consultation. We'll give you details on the legal process and answer your questions or concerns. We are available 24 hours a day, 7 days a week, 365 days a year, and we will always be free to help you, no matter what the degree.
Learn more about your options for compensation by calling (855) 339-8879.
We operate our firm with a zero fee guarantee for each and every client who comes to us. This promises that you won't have to pay any money for our services; we only get paid if we win, by way of a portion of the settlement from the insurance agency. If we lose, you won't have to pay us a dime. For the best representation on your wrongful death lawsuit, contact our team of qualified attorneys at the Downtown LA Law Group.