If you are in a car accident or motorcycle accident call us immediately. No Upfront Cost. Free Case Review. We fight you win.
An car accident can be a complicated ordeal, especially when choosing to file a lawsuit. Dealing with an insurance company after an car wreck is best left to an experienced attorney. The DTLA Law Group is the best option for anyone who was involved in an car crash. Our qualified team can guide you through your lawsuit and represent you against the insurance agent. Our car crash law firm puts you and your needs first, and we promise to deliver you the compensation you deserve. We are available around the clock to take your call. Contact us now.
Did You Know That Uber Has $1,000,000 Insurance Policy?
If you have been involved in a car accident, make sure you take care of your safety, and the safety of those around you first. At Downtown L.A. Law, we will never put the client's claim in front of their health. With that said, it is important that you follow these steps immediately following an accident:
1. Make sure everyone around you is safe. We simply cannot stress this enough
2. Do not talk to the other party regarding fault or liability.
3. Contact the local police department and report the accident.
4. Photograph and document the accident. Take as many pictures as necessary. Take pictures of all other vehicles involved in the accident as well Document as much of the accident as possible before you forget, including:Where it happenedm, How the accident took place, The time of day, and the weather at time of accident,
5. Exchange information with the other parties involved. It is important that you document all their information, such as insurance info, policy number, drivers license, name, phone number and address. Additionally, take a written description of other cars involved, such as make, model, license plate number, and even the vehicle identification number if possible.
6. Collect all witness information. In situations where fault is at issue, witnesses can be your best source for proving that the other party was at fault for the accident.
7. Never speak to the insurance companies. Insurance companies are skilled at getting you to make statement that will hurt your case. Allow us to do the work for you. You should simply focusing on getting better, and going on with your life.
What are the factors that contribute to car crashes?
No one Los Angeles car crash is the same. Some factors that can contribute to car accidents are:
Driving While Distracted: This is the leading cause of accidents in Los Angeles, and accounts for roughly 80 percent of all car automotive accidents nationwide. Common variables include talking and texting on the cell phone, putting on makeup, eating, talking to other passengers, or engaging in other activities
Driver Error: Driver error is considered negligence on the part of the driver, and therefore grounds for liability.
Traffic Law Violations: Car accidents in Los Angeles often result from traffic violations such as following improperly, illegal or dangerous lane changing, not following traffic signs or signals, failure to yield right of way, failure to observe warnings, signal or obey traffic signals, and driving in excess of speed limits.
Defective Products: Many times, a car accident in Los Angeles is not the result of faulty driving, but rather the product of a variable completely outside the drivers control. Product Defect in Automobile Accidents may be a result of faulty tires, airbags, seat belts, construction or anything else structurally wrong with the car.
Our experienced car accident attorneys will review your case and determine if someone else is liable for your injuries and damages. If someone else is responsible for the accident, they could possibly owe you compensation or monetary damages.
–

Over $250 Million Recovered

–
California's Top Rated Injury Law Firm.
–

Over $250 Million Recovered

–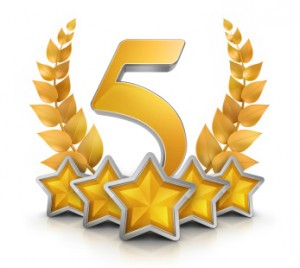 DTLA Law Group's injury team works hard to secure you the best settlement possible. Our Firm includes many of the top rated award winning personal injury lawyers in the nation, and our stellar reviews show our commitment and dedication to our clients. We strive for nothing less than the maximum settlement for every case that comes through our doors. Our Personal Injury law firm places a heavy emphasis on communication and openness, so we are available to speak with our clients 24 hours a day, 7 days a week. Personal injury is an area of law based on damages that affect the body. Physical harm is the main predicate for these claims, and injuries can happen in any number of ways whether in car accidents, dog bites, construction accidents, bed bugs, slip and falls, and by defective products. These injuries can happen anywhere, whether at work, in the park, or in someone's yard. Injury Cases are handled by a personal injury lawyer and will be handled with a settlement between us and the insurance agency, or we will go to civil court to seek a verdict.
Basis of a Claim
In order to file a lawsuit, you must be aware of the concept of negligence. You will only be able to win your personal injury case if you can prove that the opposing party was negligent in his duties and caused you harm. Negligence can be established as true via the following four points:
You were owed a duty of care
The duty of care was breached
The breach caused an injury
The accident resulted in physical harm
Our Injury Legal team has recovered $250 million in settlements for our clients. We have a top success rate and have served thousands of clients throughout our tenure in the law field.
Our Most Recent Victories
$1.9 Million
Personal Injury
Our client was electrocuted while staying at a hotel. The internal wiring was faulty and not grounded properly, and our client had a sudden shock that caused burns and nervous system damage. We held the hotel and contractor responsible for the errors in the wiring.
$1.2 Million
Sidewalk Injury
Our client tripped and fell on a piece of sidewalk that was improperly laid down. The sidewalk had a lip that was not flush with the rest of the ground. The government building in front of the sidewalk was responsible for its upkeep but denied liability until we challenged them in court.
$950,000
Personal Injury
Our client was seriously injured when a box of merchandise fell from a shelf at a retail outlet and struck him on the shoulder. He required surgery to repair the damage and was unable to work for 9 months. The case was a success due to many witnesses and experts called on during the trial.
$1.25 Million
Auto Collision
Our clients were a married couple who were struck by a tractor trailer while traveling on the freeway. Both suffered severe injuries that required surgery and caused them to be out of work for months at a time. The truck driver had been on the road for more than 12 hours, in violation of regulations. The company paid out the coverage for our clients' debts.
$1.6 Million
Pedestrian Injury
Our client was crossing the street at an intersection when he was struck by a vehicle turning right. The driver as using his phone at the time of the incident and did not yield to the red light or to the pedestrian. The serious injuries our client suffered included broken bones and paralysis of her right leg. We had all of her medical expenses and other damages completely covered.
$1.2 Million
Slip & Fall Injury
Our client suffered a slip and fall injury at a supermarket. She cracked her hip on the fall and ended up suffering numerous complications that required two surgeries. Thanks to video evidence and the testimony of eyewitnesses, we won her the full amount we sought, and the supermarket was held 100% liable for the damages.