El accidente del Boeing 737 MAX 8 se cobra más de 100 vidas
---

En 2017,
Boeing halted its distribution of one of its aircraft
, the 737 MAX 8. All planes were grounded and were not released to an airline. The cause of the delay was listed as an issue with the engine, which was created by General Electric and Safran SA. Different airlines were prevented from receiving models of the plane, including Southwest Airlines, Malindo Air, Norwegian Air Shuttle ASA, and more. Nearly two years after the initial delay, and with numerous
737 MAX 8s being used by airlines across the globe
, a tragic accident unfolded.
Ethiopian Airlines sent a flight towards Nairobi
, but the plane fell out of the sky after a few minutes in the air sporting an erratic and troubling flight pattern. The plane was brand new, but the issue was seemingly unrelated to the initial
engine problem that had kept 737 MAX 8s from being distributed before
. Some months previous in an Indonesia crash, the same model of plane was thought to have a malfunctioning sensor and computer system. This malfunction caused the plane to tip its nose downward and for its speed and ascend to be problematic. It ascended and descended alternately while surpassing expected speeds for each stage. This pattern was also exhibited in the crash of the Ethiopian Airlines flight. The exact cause, though, remains unknown. The crash resulted in the
deaths of over 130 individuals
; there were no survivors. It is purported that the investigation will wrap up in Autumn. The plane was essentially straight off the manufacturing line, having clocked only 1,200 hours with no technical grievances. It was also flown by an experienced senior pilot. In the wake of the crash, Boeing stated that it would provide technical support and expertise as needed. Ethiopian Airlines, however, stated that other 737 MAX 8s were not slated to be pulled from aviation.
Consequences of Aviation Accidents
Aviation accidents like plane crashes and helicopter crashes can result in extensive bodily harm, if not outright death. The many individuals present on planes can tragically pass away in the incidents. Others have suffered such extreme damages as:
Daños en órganos internos
Miembros y dedos amputados
Pérdida de memoria
Daño cerebral
Dismemberment
Muerte
To make matters worse, crashes can cause great damage beyond the lives of those on the plane. If a crash happens while over a city, a plummeting plane and the ensuing debris can cause extreme property damage and an increased loss of life. Homes may be destroyed, streets may be rendered unable to be used, and businesses may have to shut their doors for some time, if not permanently. As a result of aviation accidents, aircraft manufacturers and airlines can be investigated. This can cause many internal problems, including layoffs of individuals in the company who made oversights or errors in the production process. There could also be hefty fines if there are any violations of FAA (
Federal Aviation Association
) guidelines.
Aviation Accident Wrongful Death Claim
If you wish
to file a wrongful death claim
against the airline or manufacturer, such as Boeing, for the untimely and tragic death of a loved one, our law firm can help. A wrongful death lawsuit can be filed if an individual were killed due to the negligence of another party. This means that you must be able to show that the victim was owed a duty of care that was breached, and the breach of duty resulted in an accident that led to the death
– Abogado de accidentes de aviación | Abogados de accidentes aéreos
With airlines, if there were not any individuals present who conducted an inspection, or if the airline purposely allowed a plane to depart despite knowing that it had defects, the company can be held responsible.
A wrongful death claim
can primarily be filed by a spouse if the loved one is killed in an accident, or by parents of minor children if the minor was killed. In some states, laws allow parents of adult children to take legal action, as well as siblings, grandparents, life partners, and anyone who is financially dependent on the deceased. These laws vary by state, though, and only a
skilled aviation lawyer
will be able to help you if you are outside of the regular scope of kinship. You should have ample proof that your loved one was a lawful passenger on the plane, such as a boarding pass, bank statement, credit card receipt, email from the airline, flight confirmation number, and more. As long as you can show that your loved one was rightfully present, you will have grounds for a claim.
Class Action Lawsuit against Boeing
Due to the fact that
Boeing has had several instances where the 737 MAX 8 has crashed
or has been targeted for defects, victims of incidents should take appropriate legal action in the form of a class action lawsuit.
Más información sobre cómo podemos ayudarle. (855) 339-8879 con un representante ahora.
A
class action lawsuit is a collective tort filed against a single defendant
. The plaintiffs are the numerous parties that were affected in some way, whether as victims or as surviving members of a deceased person's family. The plaintiffs will pool their evidence together and use it as proof against the defendant. For example, a defect with the computer sensor in a plane can affect dozens of lives and not just one individual's if there is a crash. As a result, all those who were harmed or suffered secondary effects can take action.
– Abogado de accidentes de ambulancia aérea
The result of a class action lawsuit, though, may be less than ideal for some plaintiffs. If the lawsuit is successful, then the compensation will be awarded equally to all parties. The compensation will thus be cut any ways; you may feel as though you deserve much more. If you believe that you should receive a larger sum, it is in your best interests to file an individual claim against the airline or manufacturer to pursue your rightful damages. Our
aviation accident lawyers
will be glad to help and will walk you through the legal process from start to finish.
Compensation from an Aviation Accident Lawsuit
If you were harmed in an aviation accident or if a family member passed away, you may be able to receive the following types of compensation:
Gastos médicos pasados y futuros
Pérdida de ingresos
Daños materiales
Dolor y sufrimiento
Pre-death medical expenses and pain and suffering
Gastos de sepelio y entierro
Pérdida de consorcio
Pérdida de ahorros y herencias previstos
– Accidentes en helicóptero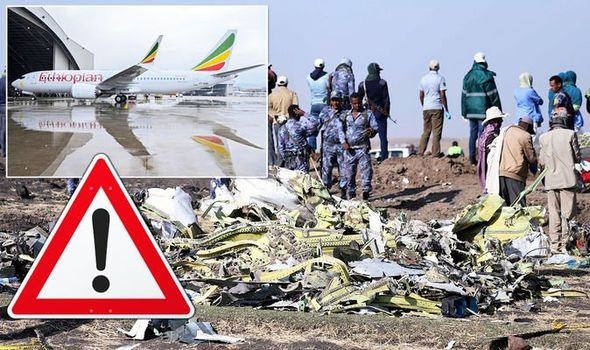 Our lawyers will not give up on your case and we will not stop pursuing your rightful restitution until we are satisfied with the offer. You should not be unfairly compensated for any losses suffered in a plane accident or aviation crash.
La empresa adecuada para usted
Our aviation accident attorneys at the
Downtown LA Law Group
have been handling such claims for years. We have won millions of dollars for our clients over time and we have successfully litigated hundreds of claims. There is nothing about
aviation accident cases
that surprises us, and our legal knowledge and expertise is next to none in the category.
Infórmese sobre sus opciones de indemnización llamando al (855) 339-8879.
For a free legal consultation
, call our law offices today. We'll gladly go over your case with you and will tell you what we believe your claim is worth. If you have specific questions or concerns, we'll give you the information you need. We will also tell you more about our zero fee guarantee, which states that you won't have to spend a single dime of your own money throughout the case. We will pay for the legal costs of your claim and we will only be paid for our services if we win. The insurance agency of the responsible party will cover the costs. If we do not succeed with your case, we do not get paid at all, and you can walk off debt-free to our firm. If you were injured in an
aviation accident
or because of a malfunction with a Boeing 737 MAX 8,
póngase en contacto con
el
Downtown LA Law Group
para obtener más ayuda.
Más de $500 millones recuperados
para nuestros clientes
TÚ te mereces lo mejor




Revisión gratuita de casos 24/7




Usted no paga a menos que ganemos


Llame a 855.385.2529
---
Al enviar este formulario, usted acepta recibir llamadas telefónicas y mensajes de texto en cualquier momento, que incluyen horas fuera del horario comercial (8:00 am PST - 9:00 pm PST). Esto es para que podamos comunicarnos con usted tan pronto como sea posible con el fin de consultar sobre su caso potencial.
Abogados destacados
Revisión gratuita de casos 24/7

Usted no paga a menos que gane


Llame a 855.385.2529
---
Al enviar este formulario, usted acepta recibir llamadas telefónicas y mensajes de texto en cualquier momento, que incluyen horas fuera del horario comercial (8:00 am PST - 9:00 pm PST). Esto es para que podamos comunicarnos con usted tan pronto como sea posible con el fin de consultar sobre su caso potencial.