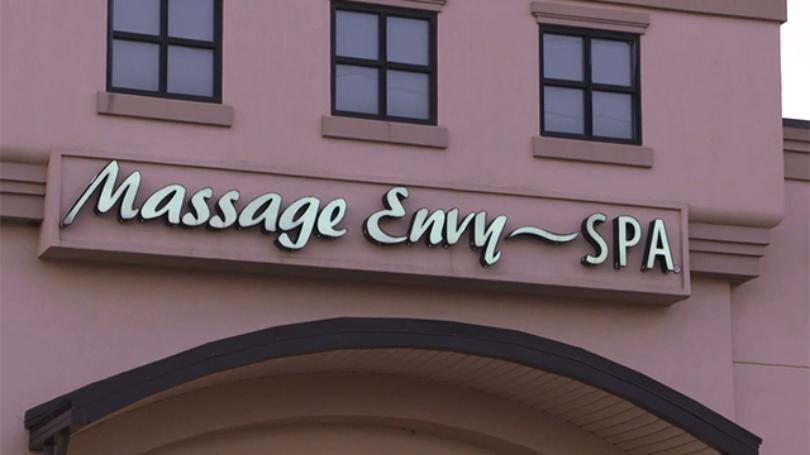 Massage Envy is a wellness franchise focusing on providing massage and skin care services to clients across the United States. Massage Envy started in 2002 and had since expanded all over the nation. Massage Envy employs more than 25,000 massage therapists and estheticians. Massage Envy consists of about 1.65 million members across the 49 states in the U.S. There are a total of 1,170 different locations that have performed more than 100 million services since 2002. The massage company brags about their company values—claiming that their employees and entire company always follow these values: optimism, gratitude, excellence, consistency, and empathy.
– Nightclub Security Sexual Assault Attorney
According to Massage Envy's website, they are the perfect company. However, many allegations of sexual harassment and sexual assault have risen. These allegations not only accuse specific massage therapists but also accuse the company of covering up the incidents. An article published in USA Today, by John Bacon, revealed that at least 180 victims have come forward and filed the following:
Sexual assault civil suits
Police reports
Complaints to state boards
Claims include both individual employees and entire franchises. Massage Envy's response to these allegations revealed that the incidents occurred over a time-span 15 years and a total of 125 million massages. As usual with sexual crimes, many victims never filed complaints after experiencing sexual assault or sexual harassment at a Massage Envy Facility. Those who did file complaints did so outside the court system. Once settled, these claims leave no record of misconduct. So, what is the problem? How could sexual assault incidents happen throughout 15 years without any major consequence to massage company? Massage Envy locations are franchised; therefore, they are not under the same control. According to Massage Envy's website, the company has overall values, but they were not enforced. According to the USA Today article, Massage Envy does not require franchises to report sexual crime complaints to police, but rather requires an internal investigation. The company has a zero-tolerance policy that leads to suspension of employees who fail to create safe environments in the Massage Envy locations; however, USA Today states that many franchises have failed to implement the policy.
– My Uber Driver Sexually Assaulted Me, What Should I Do?
The lack of implementation of the zero-tolerance policy has lead to franchises allowing the accused massage therapists to keep working with no consequences. Even after the franchise becoming aware of the serious allegations, the massage therapists remain in close contact with other potential victims. Some massage therapists have been fired; however, since they were never formally accused, they can keep doing the same type of work and come near other possible victims. The fact that franchises are not legally bound to report sexual crimes appears to be the main reason why there have been so many victims over the years. One victim—Susan Ingram—is challenging this fact and is advocating for a bill that would force franchise owners and employees to immediately report allegations to police. If the bill is passed, Massage Envy clients would have a truly safe environment—where they could report a crime and know that the police would be immediately involved, not like the past victims who were repeatedly ignored by facility staff.
– Uber and Lyft Assault and Battery Lawsuits
Massage Envy has four locations in Los Angeles. Were you a victim of sexual abuse during a massage? If you were a victim of a sexual offense at a Massage Envy facility, you could take legal action. Yes, you can sue. You can sue Massage Envy for any unlawful touching, sexual misconduct, molestation, sexual abuse, or inappropriate touching. Besides locations in Los Angeles, Massage Envy's California locations include San Diego, San Francisco, Fresno, and Modesto. Massage Envy also has locations in Las Vegas and all over Texas in Houston, Dallas, Austin, San Antonio, and El Paso. No matter where you were victimized, you can trust that Downtown LA Law will be there to represent you. Our massage therapy sexual assault attorneys in Los Angeles will offer the legal representation you need to win your lawsuit against Massage Envy. Our lawyers can sue Massage Envy or other massage parlors that have overstepped their boundaries and assaulted innocent people. Call Downtown LA Law today for a consultation. One of our Los Angeles massage parlor sexual assault lawyers will meet with you and give you all the information you need to proceed legally against the massage parlor that victimized you.
– Los Angeles Sexual Assault Defense Attorneys
The American Massage Therapy Association's Code of Ethics
Massage therapists at Massage Envy as well as all other massage therapists that practice within the U.S. must follow the American Massage Therapy Association's (AMTA) Code of Ethics. AMTA's code of ethics comes in two parts: principles of ethics and rules of ethics. Relevant points are reproduced below for your convenience.
Acknowledge the inherent worth and individuality of each person by not discriminating or behaving in any prejudicial manner with clients or colleagues
Accept the responsibility to not harm to the physical, mental, and emotional well-being of self, clients, and associates.
Refrain from engaging in any sexual conduct or sexual activities involving their clients in the course of a massage therapy session
For full access to the AMTA's code of ethics, you can visit the association's website.
– Sexual abuse – on the rise or more noticeable?
What do these points tell us? Massage therapists are required to be either licensed, board certified or trained in an accredited school. Serious massage therapists also join professional associations like the AMTA to demonstrate preparation and responsibility.  If Massage Envy franchises hired massage therapists that had the appropriate background and were aware of the code of conduct—especially the points about refraining from discriminating, harming, or engaging in sexual conduct with clients, would the massage parlor chain have a problem?
– School Sex Abuse Attorney -Teacher misconduct sexual assault Claim
The AMTA code of ethics is clear, and other professional associations like the Associated Bodywork and Massage Professionals (ABMP) have similar codes of ethics. So, why did Massage Envy franchises hire so many massage therapists who eventually sexually assaulted clients? Was Massage Envy hiring unqualified massage therapists?
Massage Envy Liability for Illegal Touching and Other Sexual Crimes
Can you sue a massage parlor for groping you? Is the massage parlor liable for the assault that occurred on its premises? Nearly all facilities have a duty to keep their guests safe of harm's way. Massage parlors like Massage Envy are not the exceptions. As previously stated, it is Massage Envy policy for employees to maintain a safe environment for all clients. Based on the more than 180 accusations against Massage Envy's massage therapists, employees failed to keep a safe environment for clients. So, is Massage Envy liable?
– Ceders-Sinai Patient Sexual Assault Lawsuit Information
Many accusations claim that the franchise had previously been aware of specific therapist's sexual misconduct. Rather than terminating the suspect, he was only transferred to a new location. The USA Today article previously mentioned, states the case of James Deiter—a massage therapist convicted of assaulting nine women at a Pennsylvania Massage Envy franchise. Deiter was convicted after one of the victims went directly to the police. Previous victims had made complaints to the Pennsylvania Massage Envy franchise; yet, he continued to practice massages. In instances where the franchise was aware of the massage therapist's previous sexual misconduct, something could have been done to prevent further harm to other clients. However, the franchise simply ignored the accusations and allowed the massage therapist to continue work. In a case like this, it is likely that the Massage Envy franchise be held liable for the massage therapist's actions. If you were the victim of sexual assault at any Massage Envy location and your complaints were ignored by the facility, you must file a lawsuit against Massage Envy for inappropriate sexual touching. We are a massage parlor sexual assault law firm that can help you sue Massage Envy for sexual assault. Contact Downtown LA Law as soon as possible to begin your lawsuit against Massage Envy.
– Nightclub Security Sexual Assault Attorney
Downtown LA Law—We Can Help You
Downtown LA Law is a massage parlor sexual assault law firm dedicated to getting victims of sexual crimes the compensation that is rightfully theirs. Massage parlors like Massage Envy claim to provide clients with safe and relaxing spaces. Recent allegations have disproved these claims. If you were a victim of sexual assault at a Massage Envy or any other massage parlor, contact our law firm immediately. Yes, our law firm can sue the massage parlor for the harm you were caused. Contact our law firm to meet with an experienced attorney for massage therapist sexual assault lawsuits. We will stand by you and sue a massage place for sexual assault and battery.
Downtown LA Law offers clients free consultations and free second opinions. We know the physical, emotional, and mental distress caused by sexual assault. We want to make the legal process as easy as possible. You simply have to call our law firm and schedule an appointment at your earliest convenience. During your free consultation, you can expect our attorneys to answer all of your questions and address all of your concerns. You will leave the consultation with enough information to feel confident about filing a Massage Envy sexual battery lawsuit. If you already have an attorney, you might benefit from a free second opinion. Are you currently looking for additional information even after meeting with your attorney? Do you feel like you are uninformed? Unfortunately, many incompetent lawyers rush through cases to increase the number of cases seen per day. This leads to lawyers overlooking and neglecting key details that affect the outcome of your case. Do not take that risk. Do not allow the incompetence of your current attorney dictate the result of your lawsuit. You need to find a law firm with experience in massage therapist sexual abuse cases—Downtown LA Law is exactly that. Downtown LA Law offers clients with a Zero-Fee guarantee. You will never have to worry about paying for any upfront fees. Our free consultations and free second opinions are part of this guarantee. You can be sure that you can contact a lawyer to sue a massage therapy parlor for rape at absolutely no upfront cost. Additionally, our law firm is strictly based on contingency, so you will not pay anything until our sexual assault lawyers win your case. Contact Downtown LA Law as soon as possible and begin the legal process against the massage parlor that harmed you.