Recent studies conducted by the FDA and other drug side effect health and safety organizations have shed light onto the significant dangers associated with the taking of the prescription osteoporosis drug Fosamax. According to a Food and Drug Administration warning issued in 2010, there is a possible risk of atypical thigh bone femur fracture in patients who take bisphosphonates (Fosamax), a class of drugs used to prevent and treat osteoporosis. Over the past decade thousands of women across the county have experienced leg and hip fractures while undertaking their usual daily activities including walking up stairs, jogging, excising and walking. Other dangerous side effects associated with the taking of Fosamax include Osteonecrosis of the jaw, hips, knee and shoulders.
Victims Legal Rights
: Victims of defective drugs are entitled to full and just recovery for the damages they have sustained. Our Law Firm is currently investigation claim against the manufacturers of Fosamax for the manufacturing and distribution of a defective drug resulting in severe injuries including femur fractures. If you or a loved one have suffered a serious medical complication due to the taking of the Fosamax contact our drug injury law firm for a free evaluation of your claim. More on Fosamax Drug injury claims
click here
.
Filing a Defective Drug Lawsuit Against Manufacturers of Fosamax: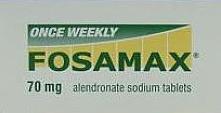 Product liability claim usually fall within three general categories. In most instances attorneys representing victims of
defective pharmaceutical medication
will attempt to establish all three causes of action. (1) Defect in the original design of the medication: Under this cause of action attorneys representing victims of Fasamax will have to present evidence showing the existence of an alternative design that was less dangerous than the design placed into production. One way to show this is by presenting evidence showing a lack of efficacy in taking Fosamax. (2) Defect in the manufacturing process of the medication: This cause of action can be proven by presenting evidence showing that the final manufactures item is markedly different and as a result more dangerous the original intended design. In many instances drug manufacturers attempt to reduce the production costs resulting in a less effective and more dangerous final product. (3) Defect in the Labeling of the medication: Also referred to as a labeling defect, this cause of action can be proven by showing that the drug company failed to proved proper warnings regarding the known risks associated with the use of the drug. In many instances drug companies do not place warning labels on their products so as to increase their sales.
Compensation for Your Injuries – Our Attorneys Can Help:
Victims who have suffered severe injuries due to the taking of defective pharmaceutical medication are entitled to recovery for all their losses including, all medical expenses including hospitalization costs and cost of rehabilitation. (2) All future medical and rehabilitation expenses (3) Lost wages and future loss or reduction of income due to inability to work (3) Non-economic damages associated with injuries suffered including pain and suffering, emotional trauma, and punitive damages – where possible. Contact us today to schedule a free case analysis with one of our defective drug injury attorneys.
More information:
FDA Warning on Fosamax